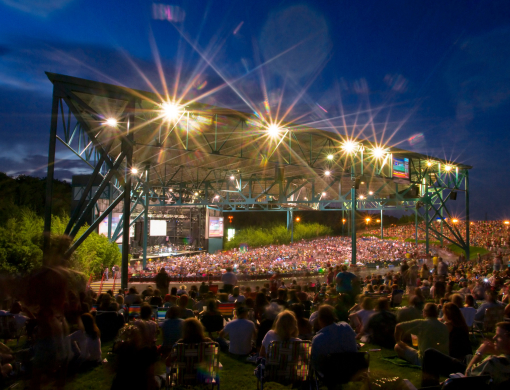 10th Annual Spring Business to Business Expo
"Human connection is imperative after the pandemic. There is a different kind of trust when you can see someone in person rather than through a speaker or screen." Martin was one of the 53 vendors at the Hampton Roads Chamber 10th Annual Spring Business to Business Expo. Derrick Martin, Market President of the radio station, Movin 107.7, shared about the power of face-to-face contact in a media-focused world. The event provides the opportunity for businesses to catch up with their current customers and create new relationships. The Hampton Roads Chamber is proud to serve this region as an Impactful Advocate, Inspiring Ignitor, and Regional Collaborator, setting the conditions for businesses to succeed.
The Spring Business to Business Expo displayed togetherness amongst businesses big and small across the region. BJ Nuckols, Business Development Specialist of The Neighborhood Harvest, a local business that works with other small businesses across Hampton Roads, expressed how local partnerships help businesses and the community. "We are a hydroponic greenhouse business with our main farm in Suffolk. The cornerstone of our business is lettuce, herbs, and microgreens. We use zero pesticides and deliver to our customers within 48 hours of harvest. We also partner with other local and regional farmers who grow responsibly so that we can bring you the very best. We also have a Harvest Kitchen in Virginia Beach where we make pre-made meals from scratch with no preservatives and flash freeze them to lock in the nutrients. You can just warm them up when you are ready. We also partner with other local and regional artisans like Baker's Crust, Edward's Hams, and Hubs Peanuts."
The event brought in over 400 people to the Chesapeake Conference Center where they were able to nurture current and create new connections. The Business to Business Expo displayed Hampton Road's hardworking individuals and made evident the importance of networking and collaboration.
Please mark your calendars for the 11th Annual Mega Mixer Expo on October 24th at The Westin Virginia Beach Town Center.
Thank you to our Sponsors:
Platinum
Gold