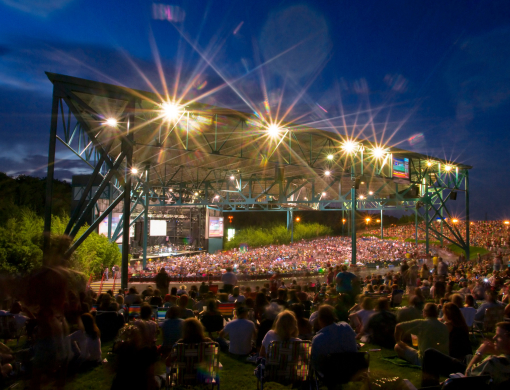 2022 Military Recognition Reception Virginia Beach
Our Military Recognition Reception Virginia Beach took place at the beautiful Zeiders American Dream Theater in Town Center. It was an afternoon of honor, comradery, recognition and praise!
With tremendous gratitude, we honored 33 men and women in uniform for their accolades in their respective positions. From demonstrating strong leadership skills to efficiency efforts, ensuring the safety of others and overall productivity, each of these men and women were nominated by leaders within their commands for not just answering the call of duty but for going above and beyond it.
The recognition reception kicked off with Hampton Roads Chamber President & CEO, Bryan Stephens sharing words of praise for our military members. Senator John Cosgrove of the 14th District then thanked the men and women in uniform for their dedication to protecting all of us. He followed up his inspirational message by singing the National Anthem. The event continued with remarks from our Military Presenting Sponsor, Navy Mutual. CDR Mark Fickel's remarks paid respect to the men and women who put on that uniform every single day.
From there, our dynamic Keynote Speaker, Captain Michael Witherspoon, Commander of Joint Expeditionary Base Little Creek-Fort Story, took center stage. Captain Witherspoon shared his immense gratitude to the honorees for their commitment and dedication of service in their respective fields. Captain Witherspoon spoke on the leadership and selfless dedication that these men and women provide every single day to the citizens of our country. His remarks were both moving, motivating and filled everyone in the room with great pride for those who serve.
Following the keynote, it was time to honor the brave men and women serving in several branches of military. Led by our Vice Chair of Military Affairs, Ron Lewis, each of the 33 men and women's names were read along with their current command and the honorable reasons they were being recognized. Each individual then took to the stage to the loud applause and admiration of the crowd posing for a photograph with Bryan, Captain Witherspoon, Mark and Senator Cosgrove while receiving their Challenge Coin.
One of the most moving moments of the Military Recognition Reception was when Bryan Stephens, President & CEO of the Chamber, invited the military family members in attendance to the stage. He recognized their immense support for their service members and thanked each for their dedication to military service through their commitment to those we honored.
In all, it was an inspirational afternoon for everyone in attendance. We were thrilled to be able to recognize the hard work of our military community which too often can go unnoticed. We honored the best of the best and took inspiration from our exceptional speakers. We once again thank our military members for all they do for us and congratulate them on this great honor!
We also wish to thank Captain Michael L. Witherspoon for being our keynote speaker, Senator Cosgrove for his opening remarks and the singing of our National Anthem along with CDR Mark Fickel with Navy Mutual, our Presenting Military Sponsor, and to our Vice Chair of Military Affairs, Ron Lewis, for his role in recognizing all of our award recipients.
A special thank you goes out to all of our sponsors for today's event:
Presenting Military Partner: Navy Mutual
Military Legacy Partner: GEICO
Military Bronze Partner: Hampton Roads Workforce Council
Military Bronze Partner: Troy University
City Sponsor: City of Virginia Beach
Hospitality Sponsor: S2K Hospitality
Beverage Sponsor: Pepsi