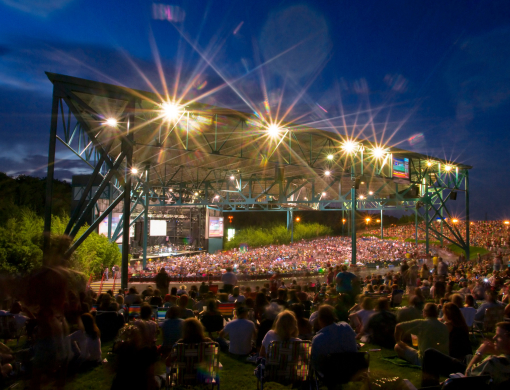 2022 Norfolk State of the City
"We are Norfolk. We are a globally connected and thriving city. We are a city of the future." Mayor Kenneth Cooper Alexander.
On April 7th, the Hampton Roads Chamber welcomed almost 900 community and business members to the Hilton Norfolk | The Main Hotel for the Norfolk State of the City. Honorable Mayor Kenneth Cooper Alexander highlighted key business, economic, and community initiatives noting that Norfolk is a thriving city of opportunity and development.
Bryan K. Stephens, President and CEO of the Hampton Roads Chamber, opened the Norfolk State of the City address by welcoming the attendees and thanking the generous event sponsors. Sarah Lewis, Senior Director of Human Resources at ADP, gave the Member Spotlight comments. Remarking, "In difficult times, it is nice to know that the Chamber is there." Following this came remarks from Charity Volman, President of TowneBank Norfolk, Series Presenting Sponsor. Both gave updates on business in the city coming back and highlighted the many exciting developments to come.
Mayor Alexander thanked Stephens, the Hampton Roads Chamber, and the audience at large for being friends of Norfolk and helping create a shared vision for the future of our city. He shared, "We should be pleased to see so many of us here today, healthy and continuing to support efforts to keep employees, friends, and family safe and healthy."
Mayor Alexander addressed the surge in violent crime plaguing cities throughout the country while recognizing the whole community approach the city is taking to return to safe and secure communities in Norfolk. He also addressed the immediate steps necessary and recognized the retirement of the long-time police chief, Larry Boone.
The Mayor recognized the diverse and resilient communities and dynamic businesses in Norfolk. He touched on everything from the new app created for Norfolk by Rise and FloodMap to how the Port of Virginia is now the fastest growing port on the East Coast. He recapped the Norfolk International Airport expansion, the partnership of CSX, Amtrak, and Virginia Railway Express for a $3.7 billion passenger rail expansion, and the focus on micro-mobility. He also shared that "Metro Net is coming to Norfolk to make a $90 million investment to build a fiber-optic network able to provide a 1 gigabit per second Internet speed to every home and business in our city." Construction is underway, making Norfolk 2 to 3 years away from becoming the first Gig City in the Commonwealth of Virginia.
The Mayor shared, "Norfolk is forward-looking, thriving, and continually building on the next and the new. Together, we are shaping Norfolk into a more resilient, sustainable, and stronger place to live, learn, serve and create." He highlighted that many existing businesses continue to grow, mentioning the Colonna Shipyard expansion, the Lyon Shipyard's $24 million capital investment, and the expansion of WR Systems, creating hundreds of new jobs in the city.
Alexander was pleased to share a significant renovation and construction plan to modernize and revolutionize schools. "The 2023 Capital Plan will provide over $700 million in new school capital funding over the next 30 years. This is a historic investment in Public School renovation and construction and will result in the development or improvement of nearly 25 facilities."
The Mayor highlighted that the city would be rolling out the red carpet for a record 180,000 cruise passengers. Norfolk is excited to welcome the Patriotic Festival from May 27th through the 29th expecting it to have a $23 million-dollar economic impact on the city. He also proudly shared that Norfolk has been listed among "The South's Best Cities On the Rise 2021 by Southern Living," "The 20 Most Livable Towns and Cities in America by Outside Magazine," and Most Walk-Friendly Cities of America by MSN." He spoke about the Headwaters Resort & Casino stating that it is "on track for a groundbreaking this summer and scheduled to be completed in 24 months. This Resort Hotel, Casino, and Spa will redefine the waterfront by developing a marina that will enable guests to travel by boat to enjoy the resort and casino or to dock while taking in a baseball game next door. This $500 million development will attract new tourists, improving the regional tax base."
Mayor Kenneth Cooper Alexander closed the State of the City address by declaring that the State of the city of Norfolk is strong. Following a series of "We are" statements, he decidedly shared, "We are thriving. We are transforming. We are moving forward together. We are Norfolk, a city of the future!"
Thank you to the Hampton Roads Chamber State of the City Sponsors:
Presenting:
TowneBank
Platinum Series Sponsors:
Dominion Energy
Bon Secours
Building the Future Sponsor:
The Franklin Johnston Group
Member Spotlight Sponsor:
ADP
Host Sponsor:
Hilton Norfolk | The Main
Silver Series Sponsors
ABNB
GEICO
Hampton Roads Workforce Council
Langley Federal Credit Union
Rivers Casino Portsmouth
Verizon
Media Sponsor
WTKR
Bronze Sponsors
Centura College
Traffix