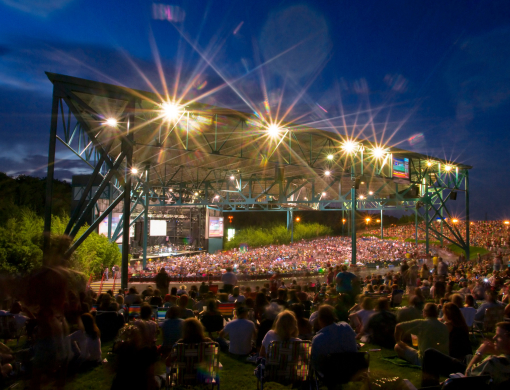 Added on December 12, 2022 by Lauren Roberts to
Chamber News
Bravo! A Celebration of Leadership 2022
Bravo! A Celebration of Leadership was a fantastic evening of fellowship, leadership and celebration! We were thrilled to honor four regional leaders for their outstanding contributions to Hampton Roads. We also celebrated 45 members of the LEAD757 graduating class with a look back at their amazing year and all that they learned, experienced and did.
Tom Frantz was awarded the First Citizen of Hampton Roads Award which recognizes an individual from greater Hampton Roads who has demonstrated exceptional regional leadership. The award honors a courageous and visionary individual whose tireless efforts have helped lead the 17 communities of Hampton Roads into greater partnership, collaboration and prosperity. Tom remarked, "The bigger and stronger we make our region, the better we will do." Not only is Tom working to make our region better and stronger, he is also working to make the entire Commonwealth, the place to do business.
Mayor Rick West was presented the Julian Hirst Alumni Award which recognizes a LEAD Hampton Roads graduate that exemplifies excellence in community, civic, and professional leadership and who has made a significant contribution to the LEAD Hampton Roads mission. Mayor West accepted the award praising the LEAD757 program and congratulating the class by saying, "LEAD Hampton Roads has changed my life."
The 2022 Visionary Award was presented to Jim Spore.
This award was created to honor those leaders who have the ability to see the challenges of our region and design and deliver a solution. In particular, the award seeks to promote the value of creativity, collaboration and a sense of courage in order to enhance our region's prosperity.
Upon accepting this prestigious award, Jim said, "It's amazing what you can do if you dedicate yourself to making a difference." And what a difference Jim has made and will continue to make in Hampton Roads.
Andria McClellan was named the Regional Statesperson. This award recognizes an elected official who promotes collegiality and cooperation beyond boundaries by being mindful of regional impact and our bonds as a region. Andria shared, "At the end of the day, it's the relationships that make our region." We appreciate Andria and all the relationships she has made and continues to make within and beyond our region.
We were also excited to celebrate this year's phenomenal LEAD757 Class of 2022 that spent the past nine months learning about the pillars of our region. These individuals have been committed to not only leading within their organizations but also within their communities. We look forward to all they will continue to do for the 757!
Congratulations to:
Deborah Albero-Darata, Mr. Rooter Plumbing of Virginia Beach
Brandon Allred, Kaufman & Canoles
Jennel Baltazar, The Whiting-Turner Contracting Company
Justin Beale, Gold Key|PHR
Alexandra Bitonti, PRA Group
Nathan Bullock, Talent Termite
Bill Burket, The Port of Virginia
Lisa Church, ABNB Federal Credit Union
Rian Cuthriell, The Franklin Johnston Group
Stan Donaldson, The Marshall Project
Joseph Fairchild, Tidewater Community College
Zach Graves, Klett Consulting Group
Alexander Gray, United States Navy
Irvinia Gregg, Naval Information Warfare Center Atlantic
Austin Gregory, Special Olympics Virginia
Gretchen Heal, Hampton Roads Chamber
Maria Herring, VisitNorfolk
Erica Johnson, Hampton Roads Community Health Center
Donovan Jones, Virginia Natural Gas
Meagan Kalantar, Williams Mullen
Ryan King, Harvey Lindsay Commercial Real Estate
Monica Kopin, The City of Virginia Beach
Brooks Lively, Eastern Virginia Medical School
Nakia Madry-Smith, Old Dominion University
Melanie McGrath, Newport News Shipbuilding
Cory McNett, Southern Bank
Kara Moen, STIHL, Inc.
Jill Morrison, Hampton Roads Sanitation District
William Niblo, TowneBank
Meagan Parker, TowneBank
Michelle Prendergast, Ability Center of Virginia
Konner Pritchard, TRUIST
Milena Radovic, Jackson Lewis
Kerry Ragno, Virginia Peninsula Community College
Joshua Rivers, Damuth Trane
Joe Romero, Woods Rogers Vandeventer Black
Amanda Slosson, Hampton Roads Workforce Council
Kerry Stolz, Pender & Coward
Nirali Trovato, Cary Street Partners
Brian Turner, Clark Nexsen
Sean Washington, Norfolk Department of Economic Development
Scott Wichtendahl, Virginia Beach Police Department
Leslie Williams, Morris Williams
Norman Williams, Virginia Beach Fire Department
Jeffrey Younkins, TowneBank
Finally, we thank all of the event sponsors:
Award Sponsor: Chesapeake Regional Healthcare
Bronze Sponsors: Mr. Rooter Plumbing The Port of Virginia
Wine Sponsor: The Franklin Johnston Group
Host Sponsor: Sheraton Norfolk Waterside Hotel