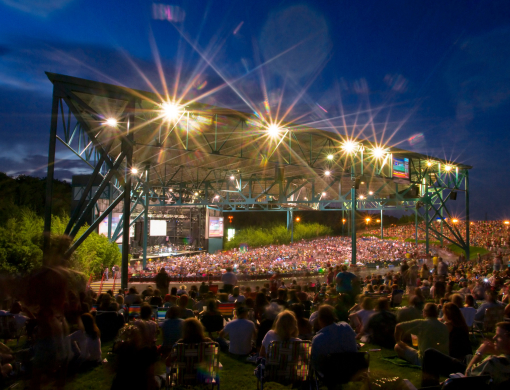 Chesapeake Economic Development to Move Offices to Summit Pointe
Summit Pointe Realty, LLC is pleased to announce that Chesapeake Economic Development has leased 7,760 square feet of office space in 555 Belaire at Summit Pointe.
"Summit Pointe is quickly becoming a glowing beacon in our city," said Chesapeake Mayor Rick West. "Summit Pointe is creating a top-tier destination in Chesapeake that will continue to attract new businesses and job opportunities as well as provide our citizens with new residential and entertainment options. We are looking forward to the continued expansion of Summit Pointe and their continued partnership with the City of Chesapeake."
"This is the best endorsement from the City of Chesapeake," said Chris Williams, senior vice president with Summit Pointe Realty, LLC. "They have been supportive of our efforts over the years, and now they will be introducing new businesses to Chesapeake from Summit Pointe. This move further confirms Summit Pointe's status as the commercial core of Chesapeake."
Chesapeake Economic Development provides businesses from all industry sectors the necessary tools and knowledge they need to succeed in Chesapeake. The goal of the department is to recruit new businesses, create jobs and stimulate capital investment in the city. Economic development professionals provide businesses with resources such as site selection, marketing services and demographic data, in addition to investment guidance and expertise to succeed and grow.
"We are excited to be joining the growing list of businesses that have chosen Summit Pointe as their new location," said Steven Wright, Economic Development Director of Chesapeake. "With Summit Pointe's many amenities and advantages such as nearby interstate access and central location in the Greenbrier Business District, we feel the opportunities are just beginning for what Summit Pointe can offer the City of Chesapeake and its residents."
Perry Frazer, executive vice president, and Pat Mugler, executive vice president with Colliers, negotiated the lease on behalf of Summit Pointe Realty, LLC.
Summit Pointe is Coastal Virginia's $330 million metropolitan center and lifestyle community, located on 69 acres in Chesapeake, Virginia's second most populous city. When complete, Summit Pointe will include more than one million square feet of office space, up to 500,000 square feet of retail space, approximately 250,000 square feet of hospitality and conference space, and 1,400-plus residences. Completion and occupancy of Helix, the first apartment building with 133 residences, was achieved in summer 2020. 555 Belaire, a six-story, 150,000-square-foot office building, was completed in early 2021. Construction was started on Mosaic, a $68 million multi-use development, in March 2021 to include a total of 270 apartments, restaurants, shops and additional structured public parking. For more information, visit summitpointeva.com.