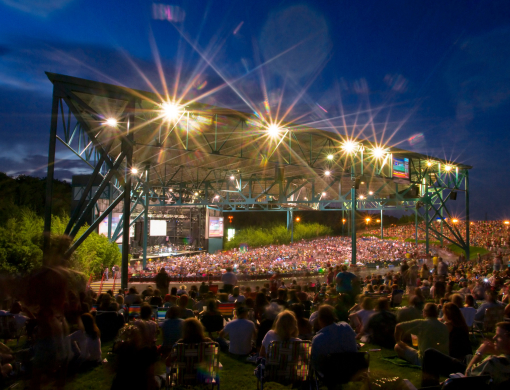 Chesapeake State of the City 2023
"Chesapeake Magic" were the words used and the feeling felt at the 2023 Chesapeake State of the City event.  Mayor Rick West brought the crowd back to 1963 when he was just 11 years old and Chesapeake was not far from the second largest city in the Commonwealth that it is today. He shared that even though the cornfields are no longer there, the magic of Chesapeake is still as strong as it was in 1963.
Mayor West shared many aspects of Chesapeake Magic. He informed the audience that more than 450 new businesses have been listed in the city and that most qualify as small businesses. Another bit of that magic can be seen in the Greenbrier area where Mayor West shared that the largest non-military employment center in the region is reaching a daytime average of almost 50,000 people.
Thanks were given to the former Chesapeake mayors and public officials as well as to the more than 40 international firms that call Chesapeake home. He shared, "Firms like Yupo, Sumitomo, Volvo Penta, and Plasser American add to the magic of our landscape, culture, and way of life." In addition, Summit Pointe was recognized as being the home to both large and small businesses. Those acknowledged included: Dollar Tree, Luce Secondo, Neat Byrd, Cork and Bull, and First Watch. Mayor West shared information about new businesses coming to Summit Pointe such as Taco Union, Toastique, and XGolf. It was also shared that development is underway for 3 Oaks Commerce Park. The Mayor stated that the first business tenant would be an expansion of Professional Printing Center.
Mayor West went on to speak about two new developments coming to the South Norfolk area of Chesapeake. He shared news of the new Municipal Building, which will bring together a wide variety of city services. Mayor West shared the exciting news of Chesapeake's first public swimming pool, which will be located at the Dr. Clarence V. Cuffee Community Center. The Mayor noted, "If you knew Clarence, and what a champion he was for our community's health and recreation, you know that this is truly going to be a magical venue, in a magical location."
From there, Mayor West spoke about the great sense of community in Chesapeake. He stated, "60 years on, Chesapeake remains a place where reaching for goals is celebrated every single day." It was noted that charitable and fraternal organizations have helped raise funds for local charities. Mayor West highlighted the efforts of the Chesapeake Rotary Club, Buffalow Family and Friends, as well as the Great Bridge Battlefield and Waterways History Museum for their great efforts and momentum to fill needs in the community.
Keeping with the theme of giving, Mayor West talked about the importance of investing in the youth of Chesapeake. The Chesapeake Sports Club was recognized for providing more than $230,000 in scholarships to young athletes. Mayor West also acknowledged the New Chesapeake Men for Progress for their scholarship program. He shared, "Over the years, they have given 10's of thousands of dollars to help deserving students continue their education dreams, many of whom have returned to Chesapeake and are right now helping build the magic for the future."
Mayor West thanked Chesapeake's first responders for their dedication to protecting and helping the city. He shared the importance of training and how that training was put into effect in November of 2022.  During a heartfelt moment, Mayor West spoke about that day saying, "Even now our hearts go out to those affected that day. And while Walmart will soon be reopening, rest assured, we will never forget."
Other topics discussed during the 2023 Chesapeake State of the City included the new Amazon warehouse, plans for a veteran's healthcare facility, the Williams Farm development, and the construction of connections to the Regional Broadband Ring.
We want to thank Mayor Rick West for sharing his news of community involvement, Chesapeake's many business updates, and exciting developments with our sold-out crowd of regional supporters.
We thank all of our sponsors for the 2023 Chesapeake State of the City:
Series Presenting Sponsor: TowneBank
Member Spotlight Sponsor: Chesapeake Regional Healthcare
Series Building the Future Sponsor: The Franklin Johnston Group
Series Platinum Sponsors: Bon Secours Hampton Roads, United Way of South Hampton Roads, Chartway Credit Union
Series Silver Sponsors: ABNB Federal Credit Union, BayPort Credit Union, Dominion Energy, GEICO, Hampton Roads Workforce Council, Langley Federal Credit Union, Rivers Casino Portsmouth, Sentara Healthcare/Optima Health, Verizon
Media Series Sponsors: WTKR News 3, Stellar Exposures, Virginia Business
Host Sponsor: Chesapeake Conference Center
AV Sponsor: Elite Audio and Visual Elements