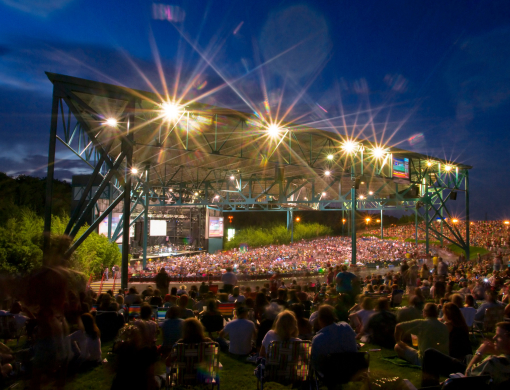 Added on January 26, 2023 by Katie Himlin to
Member News
Croatan Investments Welcomes Chanell Briggs to the Portfolio Management Team
Croatan Investments is pleased to announce the recent addition of Chanell Briggs as the Senior Vice President of Portfolio Management.
VIRGINIA BEACH, VA (January 26, 2023) – Croatan Investments ("Croatan"), a multifamily investment manager for private wealth, institutional, and retail capital, is pleased to announce the recent addition of Chanell Briggs as the Senior Vice President of Portfolio Management. Ms. Briggs will be responsible for all portfolio management activities including both asset management and fund management functions. Leading a talented team of professionals, she will be part of Croatan's executive committee and will ensure the execution of each investment's business plan along with an unwavering focus on value creation and enhancement for each investment as well as the company's funds and investment vehicles.
"Chanell has a proven track record of building and leading successful portfolio management teams for institutional-grade sponsors and will be integral to managing our investments once capital has been deployed," said CEO Paul Van. "Her parallel focus on top-down oversight of our entire portfolio and fund vehicles will allow Croatan to execute its goal of becoming a nationally-recognized institutional-fund manager."
With over two decades of experience, Ms. Briggs has focused on finance, underwriting, asset, and portfolio management. She most recently served as Vice President of Equity Asset Management for Pacific Coast Capital Partners, where she prepared business plans, investment strategies, and proforma projections for each project to enhance long term value. There she played a lead role in asset disposition, refinancing, and debt restructuring and worked closely with joint venture partners to manage brokers, property managers, construction/project managers, and attorneys to provide clear direction in executing on both the portfolio's strategy and the specific asset's business plan.
Ms. Briggs' earlier real estate experience includes asset management roles at Hudson Capital Properties and Capri Capital Partners. Prior to receiving her M.B.A., she worked for Morgan Stanley as a Senior Manager within the Equity Derivatives division. Ms. Briggs received her Bachelor of Science in Accounting from Hampton University and earned her M.B.A. from Duke University, The Fuqua School of Business.
About Croatan Investments
Croatan Investments is a private equity real estate manager focused on multifamily investments. We have a passion for uncovering new opportunities to create superior results across the market cycle. Founded in 2004, our track record is built upon our opportunistic nature, agnostic approach, and nimble execution. We adapt our strategy across all stages of the market cycle, maintain investment flexibility to consistently seek attractive risk-adjusted returns, and preserve the trust of our investors.
Headquartered in Virginia Beach, VA, Croatan has team members operating in Atlanta, Dallas, Florida, New York City, Washington D.C., and Singapore. Our portfolio currently consists of multifamily assets across the Mid-Atlantic and Sun Belt regions.
Croatan Investments is proud to be a certified minority-owned company.
For more information about Croatan Investments, please visit croatan.com.