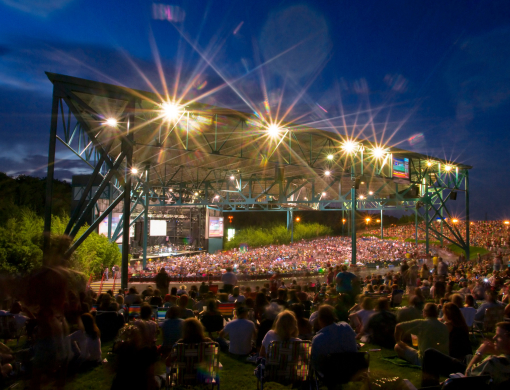 Added on October 17, 2022 by Cindy Mackey to
Member News
Elizabeth River Trail Foundation Awarded Retain Your Rain Grant
Volunteers will plant rain garden on Oct. 28 from 9 am to noon in Norfolk
The Elizabeth River Trail (ERT) Foundation has been awarded a $1,500 Retain Your Rain Grant from the City of Norfolk's Office of Resiliency. The grant will help support a rain garden and ecological greenway located at Jeff Robertson Park in Norfolk's West Ghent neighborhood bordering the trail.
The rain garden is spearheaded by the Garden Club of Norfolk. On October 28 from 9:00 am to noon, volunteers will plant 19 native trees,122 shrubs and 2,220 perennials. Tree species include Sweet Bay Magnolia, Redbud, Tulip Poplar, Black Tupelo, Virginia Longleaf Pines and Live Oak.
"We are very grateful for the partnership of the Garden Club of Norfolk that envisioned what this space could be and for the support of the City to award this grant," said Kindra Greene, executive director of the Elizabeth River Trail Foundation. "This project is a real example of community collaboration and highlight's the ERT's environmental commitment and work towards building a resilient waterfront trail."
"The Garden Club of Norfolk's goal at Jeff Robertson Park is to create a layering of native trees, shrubs and perennials that will showcase their importance for resilience, carbon capture, and for the survival of our wildlife and pollinators, particularly bees, within our city," said Liz Paiste, co-chair of the Garden Club of Norfolk's Olmstead Initiative. "We are grateful for the Retain Your Rain grant to help with this effort."
Frederick Olmsted, the father of American Landscape, created Central Park and believed a city is only as great as its parks and that nature was the great healer. The Garden Club of Norfolk was inspired by Olmsted's vision and is partnering with the ERT to fund the project and develop it with Olmsted in mind.
Twice a year the City of Norfolk awards up to $2,500 to neighborhood organizations or nonprofits to support Retain Your Rain projects like creating a rain garden, planting trees, installing rain barrels and more.
The Elizabeth River Trail Foundation's mission is to create an inclusive and resilient urban riverfront trail that connects and inspires people and businesses in the Hampton Roads region. The Elizabeth River Trail runs 10.5 miles through businesses, historic attractions and 28 neighborhoods within a five-minute walk. The multi-use trail is designed for walking, running and biking. It comprises 11 sections from Norfolk State University, through Downtown Norfolk an Old Dominion University to NIT Terminals along the Elizabeth River. The Foundation has completed multiple new unique and award-winning amenities, including a kayak launch, play sculpture and double turbo challenge course in Plum Point Park and most recently, The Glowline. Major sponsors include Sentara and the City of Norfolk. For more information, visit www.elizabethrivertrail.org.