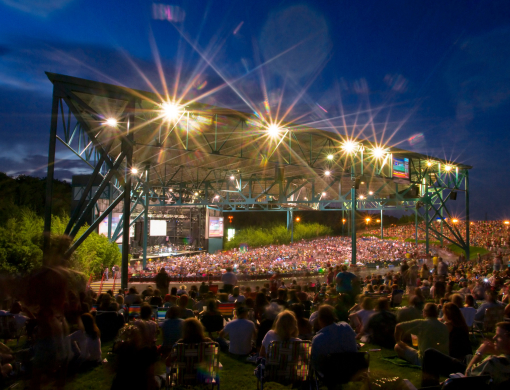 Grow With Google
Govenor Younkin and Google Announce New Cybersecurity Training Program
ALEXANDRIA, VA (5/4/23) — Today Governor Glenn Youngkin (R-VA) joined Google executives and Virginia education leaders to announce a new Google Career Certificate in Cybersecurity, one of the fastest growing fields in the country. Built by cybersecurity experts at Google, the certificate will help businesses in Virginia and across the country fill critical roles and enable more job seekers to access well-paying cybersecurity jobs. The certificate can be completed affordably online in under six months of part-time study—with no degree or experience required. Virginians can take the new certificate through VA Ready—an initiative in the state to rapidly reskill Virginians for in-demand jobs-—and through schools across the state, including Northern Virginia Community College.
Cyber attacks are increasingly globally, putting critical infrastructure such as governments, hospitals, electrical grids, schools, and businesses at greater risk. There are not enough skilled workers to address these threats—there are more than 750,000 open cybersecurity jobs in the U.S., and more than 60,000 of those positions are in Virginia. The industry needs to train more workers and provide more opportunities to enter the field, with representation lacking among Asian, Black, Hispanic and female workers.
"It is exciting that Northern Virginia Community College is partnering with global pioneers like Google to establish the Commonwealth as the Nation's leader in cybersecurity. This public private partnership is forging new pathways to rich, fulfilling careers while also building a strong cybersecurity workforce. This is a real life example of how we are preparing students in the Commonwealth with industry recognized credentials for high-paying, in-demand jobs no matter their life's circumstance," said Governor Glenn Youngkin. "Google provides its Career Certificates for free to community colleges, which creates  a gateway to opportunity for those seeking careers in one of Virginia's fastest-growing fields. We recognize how critical a strong and prepared cybersecurity workforce is to the safety of our Nation and are committed to fostering the next generation of tech talent in Virginia."
"We are so very proud and grateful to partner with Google to offer our students an exciting new pathway to in-demand credentials," said Anne M. Kress, president of NOVA. "Since 2019, this innovative public-private partnership has increased opportunities for students to join the technology workforce. We thank the Commonwealth of Virginia for recognizing this accelerated pathway that helps close the skills gap and greatly expands the region's talent pool."
Google's Cybersecurity Certificate will prepare people for entry-level roles by training them to identify common cyber risks, threats and vulnerabilities, as well as how to mitigate them by protecting networks, devices, people and data from unauthorized access and cyber attacks. Learners will get hands-on experience using Python, Linux, and an array of security programs including Security Information and Event Management (SIEM) tools. The program will also prepare people for the CompTIA Security+ exam, the industry leading certification for cybersecurity roles, and they will earn a dual credential when they complete both.
"Google has long worked to protect people, businesses and governments by sharing our expertise. However, to address ever-evolving risks, organizations and the workforce alike must shift their way of thinking about the cybersecurity skills gap," said Phil Venables, Chief Information Security Officer, Google Cloud. "Our Cybersecurity Certificate is the latest example of how Google is helping to develop the next generation of the cybersecurity workforce."
To connect graduates directly to jobs, the Google Career Certificates program includes an employer consortium of over 150 companies—including American Express, Colgate-Palmolive, T-Mobile, Walmart, and Google—that hire in the certificate fields.
Earlier this year Google announced a partnership with the Department of Labor Employment Navigator and Partnership Pilot—a program that offers transitioning military service members and their spouses one-on-one career assistance. Through the partnership, Google offers the Google Career Certificates and Google Cloud Certification programs at no cost to transitioning military service members and their spouses at four bases in Hampton Roads—Fort Eustis, Joint Expeditionary Base-Little Creek, Naval Station Norfolk and Langley Air Force Base.
Launched in 2018, Google Career Certificates are available in the high-paying fields of data analytics, business intelligence, digital marketing and e-commerce, IT support, project management, user experience (UX) design and now cybersecurity. Over 150,000 people have graduated from the program in the U.S., with 75% of them reporting a positive career impact, such as a new job, higher pay, or a promotion, within six months of completion. Fifty-five percent of graduates identify as Asian, Black, or Latino
To learn more, visit grow.google/certificates.
About Grow with Google
Grow with Google was started in 2017 to help Americans grow their skills, careers and businesses. It provides training, tools and expertise to help small business owners, veterans and military families, jobseekers and students, educators, startups and developers. Since Grow with Google's inception, it has helped more than nine million Americans develop new skills. Grow with Google has a network of more than 9,500 partner organizations like libraries, schools, small business development centers, chambers of commerce and nonprofits to help people coast-to-coast.