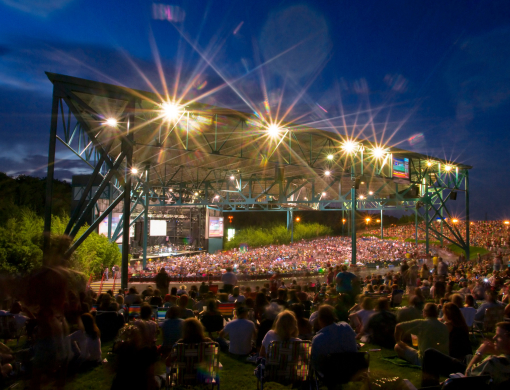 Hampton Roads Chamber Honors Jim Carroll for 25 Years of Service
"I am also blessed to have worked with an amazing team of highly talented and totally dedicated professionals and the results speak for themselves…In the past 25 years over 8,000 clients were served, over 8,700 jobs were created and over $165 million in capital investment in the form of debt or equity financing was made in the region." On May 5th, at the 2022 Small Business of the Year Awards Ceremony, the Hampton Roads Chamber honored Jim Carroll for his 25 years of service to the region's small businesses. Carroll assumed his current position as Vice President of Small Business and SBDC in 1997.
Prior to his work at the Hampton Roads Chamber and SBDC, Carroll served 21 years in the US Navy, started a consulting business, and acted as an adjunctt Professor for the US Naval War College's College of Distant Education program in Norfolk. "I speak from experience because I have seen Hampton Roads grow from what it was in 1974 when I first arrived here as a brand new Ensign in the Navy, into what it has grown and become today. I can tell you that the differences are astounding and small business owners are at the heart of this success," Carroll noted regarding the vast importance of small businesses in the region.
"Twenty-five years ago, the Chamber and the VSBDC Network took a chance on a relatively unknown individual, and my life was forever changed. I was given the chance to meet and work with some of the most amazing individuals in the world…small business owners." During his service with the Chamber and SBDC, Carroll received numerous awards and recognitions including his industrious work in assisting small businesses in Franklin in the aftermath of Hurricane Floyd. Carroll was a two-time SBDC State Star Award winner, receiving the award in 2000 and then again in 2015. He has had numerous articles published in both local and regional media and he has given presentations to local, state, and national audiences. Additionally, Carroll was also active serving on various boards and committees including the Business Schools at Old Dominion and Christopher Newport Universities, the Norfolk Convention and Visitor's Bureau, 504 Capital, and StartWheel Corporations.
In addition to showing appreciation to the Hampton Roads Chamber and SBDC, Carroll thanked his wife of 45 years and the rest of his family for their love and support. Using Douglas MacArthur's words "to slowly fade away" Carroll announced that he will be stepping down from the role as Executive Director but would not be stepping away. "I still have lots of time left to continue to serve Hampton Roads, this fantastic region that we call home."