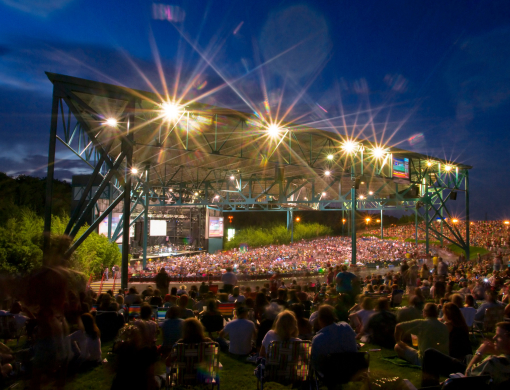 Added on May 31, 2023 by Lauren Roberts Carter to
Chamber News
Hampton Roads Chamber Wins Top Award For Communications
ALEXANDRIA, Va. —The Hampton Roads Chamber has been named one of 12 Communications Award of Excellence winners by the Association of Chamber of Commerce Executives (ACCE). ACCE is an association based in Alexandria, Va., that has over 1,600 chambers of commerce and related business and economic development organizations as members, representing more than 9,000 professionals in the industry.
ACCE's Awards for Communications Excellence program, generously supported by Meta, is designed to showcase top communications and marketing work of chambers of commerce and similar organizations. ACE Awards are judged by industry peers. This year's panel was comprised of 14 U.S.-based chamber communications and marketing professionals.
"Chambers of commerce play a critical role in driving success for their communities," said ACCE President & CEO Sheree Anne Kelly. "Chambers are natural conveners, sharing stories that inspire and spur action. That creativity in communications, paired with catalytic leadership and visionary thinking, is what earned them this well-deserved recognition."
The 12 winning entries will now go on to compete for the Best in Show title within their total annual revenue category. The three winning entries will be revealed at ACCE's annual convention in Salt Lake City during the August 1 Awards Show.
The Hampton Roads Chamber was named an Award of Excellence winner for their new website which launched in December of 2022 and was a project completed by locally owned company, TechArk.
Vice President of Marketing & Communications for the Hampton Roads Chamber, Lauren Roberts Carter said, "This Communications Excellence Award is a true testament to the team work that happens here at our Chamber. Our team worked incredibly hard with the phenomenal team at TechArk to design a website that fit the needs of our members and the business community. We are honored to receive this national award and recognition for our website."
A panel of communications and marketing professionals from ten U.S.-based chambers of commerce evaluated entries submitted for this year's competition. Entries were organized by category — based on the chamber's annual revenue — and entry type: campaigns, print and electronic publications, videos, and websites and apps.
Visit the Hampton Roads Chamber for upcoming events and more event recaps.