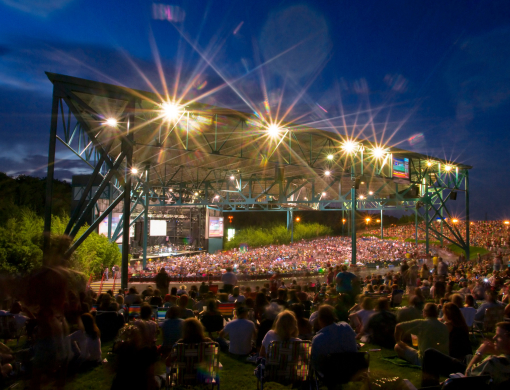 Added on November 4, 2022 by Divaris Real Estate to
Member News
LANDLORD-RETAILERS LEASE UP GHENT, NORFOLK
As retailers themselves, Claus Ihlemann and Robert Roman have a unique understanding of the landlord-tenant relationship
Norfolk, VA (November 4, 2022) – Since the 1980s Claus Ihlemann, founder and president of Decorum Furniture has redeveloped Norfolk's 21st Street Corridor, creating The Palace Shops and Station, and anchoring his retail space in the heart of historic Ghent.
"Most landlords are not retailers," said George Fox, executive vice president of Divaris Real Estate, recently named exclusive leasing agent for The Palace Shops. "With a deep understanding of the needs of tenants and retailers, and with extensive experience as developers and landlords, Claus and his partner Robert Roman have a rare perspective that allows them to not only identify the right complimentary tenants but structure leases with the tenant's success in mind. " Fox added.
Situated in the heart of Ghent between Llewellyn and DeBree avenues and running from 20th Street to 22nd Street, The Palaces Shops and Palace Station consist of 45 retail shops, eating establishments and professional services that offer a unique blend of merchants who cater to everyone.
The Palace Shops street-level specialty shops provide fantastic exposure, free parking, and walkability. Currently available suites include retail and office space at 320 and 350 W. 22nd Street. The Palace Shops' newest addition is May's Parlor, a locally-owned, coastal-cottage bakery-cafe known for fresh pastries, exciting flavors, and classic, crave-worthy cafe fare.
"The success of The Palace Shops became the roadmap to Norfolk's urban revitalization, spawning new development in Norfolk," said Ihlemann. "Once considered the inner city of Norfolk, we are proud to hear people tout The Palace Shops and Station as the finest center for shopping and dining in Norfolk," added Ihlemann.
About Divaris Real Estate
Divaris Real Estate, Inc. is headquartered in Virginia Beach, Va. with offices in Newport News, Norfolk, Richmond and Roanoke, Va.; Charlotte and Raleigh, N.C.; Beverly Hills, Calif.; and Washington, DC. Divaris Real Estate and Divaris Property Management Corp. are divisions of The Divaris Group, an international real estate brokerage and property management company that currently manages and/or leases over 31.5 million square feet of prime office, retail, and industrial space from New Jersey to Florida. Gerald S. Divaris is Chairman of the Board and CEO, and Michael B. Divaris is President and Chief Operating Officer of Divaris Real Estate, Inc.
Divaris Real Estate is a member of Realty Resources, (http://www.realtyresources.org/) a national group of independent retail property brokers and managers, covering 91 major markets throughout the U.S. DRE is also the Virginia affiliate for The CORE Network, (http://www.corenetworkcre.org/) a national group of office and industrial brokers with affiliates throughout the U.S., Canada, Mexico, Asia and Europe. These organizations represent corporate and institutional clients, tenants, and buyers in all aspects of leasing, development, management, sales and acquisitions.