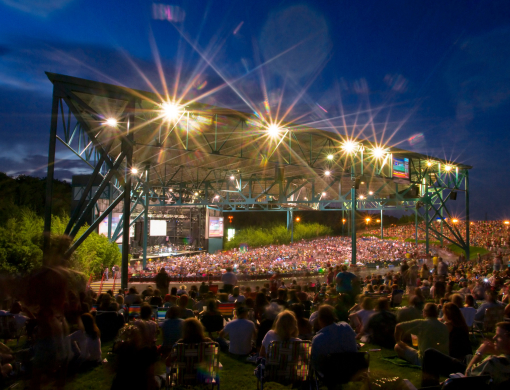 Langley Federal Credit union Announces 2023 Jean M. Yokum Scholarship Winners
Newport News, Va. – (June 26, 2023) – Six deserving college-bound members of Langley Federal Credit Union will receive Jean M. Yokum College Scholarships, named after the credit union's former president and CEO.
Langley Federal Credit Union awards the $5,000 scholarships each spring to students who showcase academic excellence and community involvement. The Peninsula Community Foundation manages the program and coordinates decisions about the scholarships with a committee of community leaders volunteering their time.
This year's scholarship recipients are:
Justin Babillino, who will attend Purdue University after graduating from York High School and New Horizons Governor's School for Science and Technology. He has volunteered at Christopher Newport University STEM Day and the Langley Air Show, and has also volunteered with Virginia Commonwealth University occupational therapy doctoral students to design and implement hand controls for toys for children with impaired mobility. He plans to pursue an electrical engineering degree with applied math and computer science minors in hopes of tackling the world's most pressing engineering problems.
Karina Long, who will attend University of Mary Washington after graduating from Jamestown High School. She has served as a junior volunteer at Sentara Hospital, where she assisted nurses in the cardiovascular unit, and has also volunteered at Children's Hospital of The King's Daughters, assisting physical therapists in helping children with disabilities and injuries. She has also served in officer positions in several Jamestown High School clubs, including the Kiwanis Key Club and Spanish Club. She is looking to pursue a bachelor's degree in biomedical science in hopes of ultimately going to PT school to become a pediatric physical therapist.
Gabriel McLendon, who will attend George Mason University this fall after graduating from Landstown High School in Virginia Beach. McLendon volunteered for several programs as an instructor and troop leader for Boy Scouts of America and has volunteered at key community events, including American Cancer Society's Relay for Life and the Alzheimer's Association's annual Walk to End Alzheimer's. He plans to earn a bachelor's degree in mechanical engineering and enroll in the Air Force ROTC with the ultimate goal to become an astronaut.
Frederic Ramirez-Melenciano, who is attending the University of Virginia after graduating from Phoebus High School in Hampton. Ramirez-Melenciano was a student in the Virginia Aerospace Science and Technology Scholars program and attended Old Dominion University's Private Pilot Ground School Summer Program to receive the certification to take the Federal Aviation Administration pilot exam. He has completed service projects as a member of Project Alpha through First Baptist Church and served as a Riverside Regional Medical Center summer volunteer. He plans to pursue a degree in aerospace engineering to become an aerospace engineer.
Hailey Swartzbaugh, who will attend Randolph-Macon College after graduating from Poquoson High School. She has volunteered with Emmaus Baptist Church and Poquoson Parks and Recreation and served as the co-captain of Poquoson High School's Varsity Field Hockey team, leading the team to state and regional championships. She will pursue a bachelor's of science in engineering and astrophysics and will be a member of the field hockey team. Her goal is to earn her master's degree in aerospace engineering to help further the space industry's journey to deep space.
Tyrah Weems, who will be attending Morgan State University after graduating from Poquoson High School. Weems volunteered with 4 Paws Animal Rescue and Riverside Regional Medical Center, was a member of Mu Alpha Theta-Math Honor Society and Rho Kappa Social Studies Honor Society and competed on the varsity volleyball and basketball teams. She also served as president of the Poquoson High School Key Club. She plans to obtain a bachelor of science degree in biology with the long-term goal of pursing a medical career.
Langley Federal Credit Union has a long history of community involvement and charitable giving dating back to the founding of the credit union in the 1930s. With a commitment to making a difference in the communities it serves, Langley for Families Foundation was launched in 2014 to support causes and charities benefiting children and families.
Langley Federal Credit Union is a federally chartered credit union, regulated and insured by the National Credit Union Administration. Langley Federal Credit Union serves more than 360,000 members and has over $5 billion in assets, ranking the financial cooperative as one of the 100 largest credit unions in the country. Langley is a full-service financial institution where everyone can save, borrow and spend wisely. Located in Hampton Roads, Langley has over 750 employees, 21 branches and more than 55,000 surcharge-free ATMs throughout the region. For more information, visit www.langleyfcu.org.