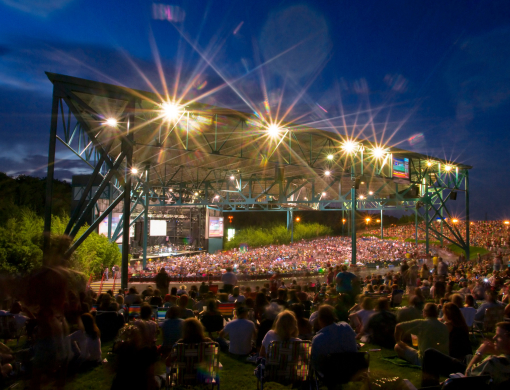 Langley Federal Credit Union Announces Four Leadership Promotions
FOR IMMEDIATE RELEASE
Contact: Kelli Ragland, Vice President, Marketing, 757.848.5444, kragland@langleyfcu.org
Langley Federal Credit Union Announces Four Leadership Promotions
NEWPORT NEWS, Va. – (June 14, 2022) – Langley Federal Credit Union announced several senior leadership promotions that support the organization's strategic initiatives and reflect its continued growth and success.
"We are thrilled to announce these exciting changes," stated President/CEO Tom Ryan. "Each individual brings extensive leadership experience to the credit union and exemplifies the values that make Langley such a great organization."
Jerome Fowlkes has been promoted to senior vice president, chief human resources officer, responsible for Human Resources, Recruiting, Organizational Development & Learning and the Langley for Families Foundation. Since joining Langley FCU in January 2022, Jerome has made an immediate impact on the organization, earning the respect and admiration of all who work with him.
Tori Eleonora has been promoted to vice president of operations, responsible for Card Servicing, Deposit Operations, Payments and Deposit Servicing. Tori joined Langley in 2003 and has worked in the branches, fraud management, loan servicing and operations. Tori's extensive operational experience will be invaluable in this strategic role.
Kelli Ragland has been promoted to vice president of marketing, responsible for Branding, Acquisition, Engagement and Retention efforts. Kelli joined Langley in 2018 in the marketing department, overseeing branch marketing efforts and managing mortgage and insurance product promotions. Kelli has a track record of success, building a high-performing team and embracing the latest marketing technologies to drive results.
Fred Hagerman has moved to chief operations officer, overseeing Operations, Digital Channels and Marketing. Fred joined Langley in 2015 as vice president of marketing. Under his leadership, Langley recently completed a significant digital banking upgrade and will continue to invest in its digital roadmap.
Langley Federal Credit Union is a federally chartered credit union, regulated and insured by the National Credit Union Administration. Langley Federal Credit Union serves more than 340,000 members and has nearly $4.5 billion in assets, ranking the financial cooperative as one of the 100 largest credit unions in the country. Langley is a full-service financial institution where everyone can save, borrow, and spend wisely. Located in Hampton Roads, Langley has over 650 employees, 21 branches and more than 55,000 surcharge-free ATMs throughout the region. For more information, visit www.langleyfcu.org.
###