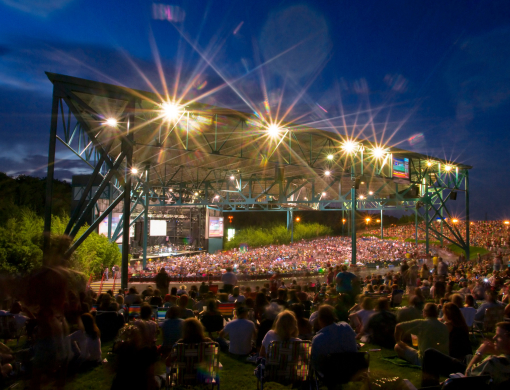 Lawson Recognized with 2021 NAHB Multifamily Pillars of the Industry Award for Best Affordable Development
VIRGINIA BEACH, VA – January 27, 2022– Lawson is proud to share that The Retreat at Harbor Pointe Apartments in Norfolk, VA have been awarded the National Association of Home Builders 2021 Multifamily Pillars of the Industry Award for Best Affordable Development over 100 units.
The Multifamily Pillars of the Industry Awards have been rewarding excellence in multifamily housing for over two decades. The National Association of Home Builders is a Washington, D.C.-based trade association representing over 140,000 members nationwide. Lawson was previously recognized with a 2019 Multifamily Pillars Award for Seaside Harbor Apartments in Virginia Beach as Best Affordable Development under 100 units.
The Retreat at Harbor Pointe is a 100% affordable 246-unit LIHTC (Low Income Housing Tax Credit) multifamily community on the historic Elizabeth River waterfront developed to provide Class-A living for families in need of affordable housing. The Retreat offers 150 two-bedroom, two-bath and 96 three-bedroom, two-bath apartments, comparable in size to market-rate units to families earning 60% AMI (Area Median Income) or below. Fifty units include Section 8 Project Based Vouchers and thirteen are Section 504-compliant ADA units for residents with disabilities.
This modern riverfront community features EarthCraft Certified energy-efficient construction and luxury amenities including a resort-style pool with sundeck and river views, community clubhouse, state-of-the-art fitness center, elevators, modern kitchens, energy-efficient appliances, granite countertops, water-conserving fixtures, patios and balconies, and direct access to an elevated handicapped accessible waterfront boardwalk.
The Retreat is an eco-friendly development, recognized as an Elizabeth River Project River Star Business. Landscaping includes salt-tolerant native reeds, riprap for erosion prevention, and oyster castles under the boardwalk to help naturally cleanse the river. Cleanup projects organized by Lawson have removed over 3,400 pounds of trash and debris from the riverbank.
At the community grand opening, Norfolk Mayor Kenneth Cooper Alexander said, "The Retreat at Harbor Pointe will serve as a model for future developments in our city and in Hampton Roads. This development offers all of the qualities and amenities of market-rate housing developments and sits on a prime location among one of the last buildable waterfront parcels in the city."
The Pillars Award is the second national housing award earned by The Retreat at Harbor Pointe. The community was previously recognized with the 2021 NOVOGRADAC Development of Distinction in Family Housing Award. Additional accolades include the 2021 Coastal Multifamily Housing Council (CMHC) Awards of Excellence Gold Award, 2021 Coastal Virginia Building Industry Association (CVBIA) Best in Coastal Living Award, and the Hampton Roads Association for Commercial Real Estate (HRACRE) 2021 Excellence in Development Design Merit Award.
ABOUT LAWSON:
At Lawson, we understand that what we do – and how we do it – affects the everyday lives of people we care about. Since 1972, we've focused on positively impacting the communities we serve, from team members and residents to investors and business partners. We manage and own approximately 5,000 apartment units and continue to grow with nearly 1,200 units in development. Our business model provides vertical integration of development, construction, property management, and asset management, which enables our team of experts to add value at every stage for our partners. When you act with integrity, focus on quality and work to find creative solutions, great things are possible. It's how we've done business at Lawson for 50 years. For more information, please visit www.lawsoncompanies.com.
ABOUT NAHB:
NAHB represents the largest network of craftsmen, innovators, and problem-solvers dedicated to building and enriching communities. Operating at the local, state, and national levels, the NAHB Federation helps its members gain a competitive advantage through knowledge, networking, expertise, advocacy, and savings. For more information, please visit www.nahb.org.