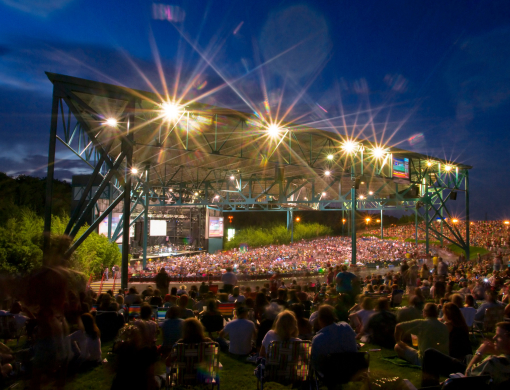 Added on January 13, 2023 by cindy mackey to
Member News
Lynne Seagle, Executive Director, Retires From Hope House Foundation After 44 Years
The Board of Directors acknowledges her leadership and dedication to people with intellectual and developmental disabilities throughout her career.
Lynne Seagle, executive director of Hope House Foundation, retires after 44 years with the organization. The Board of Directors acknowledges her leadership and dedication to people with intellectual and developmental disabilities throughout her career.
"It's been my privilege to lead changes in the field that improves the lives of people with developmental disabilities," said Seagle. "Although the changes are monumental, the wishes and desires of the people we serve are simple – to live a life in the community surrounded by family and friends. My hope is for continued inclusion for all. Although retiring from Hope House, I plan to continue consulting with businesses and nonprofits on strategic initiatives."
It is doubtful that one could find an individual who has impacted the disability field as demonstrably and for as long a period of time as Seagle, who joined Hope House Foundation in 1978 and has been the executive director since 1982. Indeed, having begun her career with the Arc of Norfolk in 1975, Seagle has devoted close to half a century to her passion – the full inclusion and participation in the community of people with intellectual and developmental disabilities.
In the mid 1980s, Seagle led Hope House Foundation to move the agency from providing support to people in group homes to what they stated was their housing preference. The majority of people arrived at Hope House from state-run institutions. When asked how they would prefer to live, the majority indicated that they preferred their own apartments – an unheard concept at the time.
Motivated by these passionately stated preferences, Seagle began what would become decades-long leadership on inclusivity and person-centered services. By 1995, all persons supported by Hope House lived in their own apartments, a first in Virginia.
With the dearth of affordable, safe housing becoming increasingly challenging as the early 2000s wore on, Hope House knew it needed funding to purchase apartment buildings that would provide affordable housing not only to Hope House consumers, but to the community at large – an innovation that created inclusive communities where people with and without disabilities live and interact.
As Seagle emerged as a leader in the inclusivity field well beyond Virginia, demand for her insights and assistance grew. Over the years, she has provided consulting services to organizations throughout the United States as well as in Canada, Asia and the UK. And, since its inception in 2006, she has been a leading partner in The National Leadership Consortium on Developmental Disabilities, which was formed to address a void in the leadership of organizations providing services to people with intellectual disabilities.
In 2021, Seagle was acknowledged with the Outstanding Lifetime Achievement Award by the Arc. The Arc is the largest national community-based organization advocating for and with people with intellectual and developmental disabilities and their families.
Seagle's influence has also been applauded over the years by a multitude of professional organizations in the intellectual and developmental disability field:
1986: Administrator of the Year, Virginia Community Living Association
1990: Leadership Award, American Association on Intellectual Disabilities
1995: Future Leaders, Joseph P. Kennedy Foundation
2019: Advocacy Award, The Arc of Virginia
2019: Honoree, National Historical Recognition Project
Seagle is in great demand as a consultant and speaker on organizational and leadership development, strategic planning, and team building, both nationally and internationally. She has a bachelor's degree in special education and a master's degree in public administration and educational leadership from Old Dominion University.
Since 1964, Hope House Foundation has worked on the frontlines of the battle for independence, community inclusion and true citizenship for people with intellectual and developmental disabilities. The organization provides supportive living services to adults with intellectual disabilities in their own homes or apartments — no matter how complex their disabilities may be. And it is the only organization in Virginia to do so exclusively. Currently, serving more than 120 people in Norfolk, Chesapeake and Virginia Beach, Hope House is known as an innovator and leader in the field. For more information, visit www.hope-house.org.
###