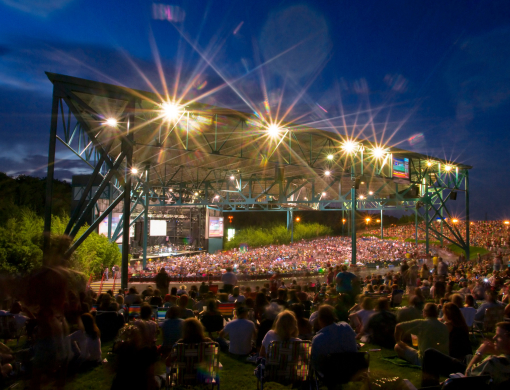 Member Spotlight | Healthier757
Business Name: Healthier757
Phone: Ray Shively @ 757-620-2916
President's Name: Thomas Chamberlain, PharmD
President's Title: Founder & CEO, EdLogics
Website: healthier757.org
Facebook: facebook.com/rewards4healthyliving
Contact us: contact@healthier757.org
What are your business's core values, goals, and overall mission?
Healthier757 is a community-wide public health literacy initiative designed to improve the health and wellness of Hampton Roads' citizens and the economic prosperity of our region. We believe that improving health literacy — the degree to which individuals are able to obtain, process, and understand the basic health information they need to make appropriate health decisions — is the key to achieving these goals.
Our mission is to support local businesses by helping them improve employee health, attract and retain employees, reduce healthcare costs, and increase workforce productivity. We do this through Rewards for Healthy Living, a gamified health education platform that's available for free to all 757 businesses.
Our goal is simple: To make learning fun and rewarding and to improve the health literacy and productivity of your employees.
WATCH: Learn how improving health literacy enhances the health and productivity of your workforce.
What makes your business stand out?
Rewards for Healthy Living is powered by EdLogics, gamified health education and digital communications platform based in Virginia Beach. The platform educates individuals in fun and engaging ways and connects them to information and resources that can lead to better healthcare decisions and improved health outcomes.
Through interactive health games, multimedia educational programs, innovative gamification strategies, and rewards for educational achievement, Rewards for Healthy Living helps people learn practical ways to prevent and manage common — and costly — health conditions.
Rewards for Healthy Living users can:
Play health games, take quizzes, watch videos, read articles, and learn lifesaving tips on important health and lifestyle issues. Explore a comprehensive health library, test their knowledge on current health topics, and learn important information on thousands of medications.

Win cash and other prizes! Through random monthly drawings, users can win up

to $500 cash, gift certificates to local hotels and businesses — and a $5,000 yearly jackpot!
What products or services do you offer companies or individuals?
Healthier757

is offering free access to Rewards for Healthy Living to local employers.
The platform has a wide range of unique features, including:
A Scientific Approach to education focusing on the root issues of behavior modification: knowledge, skill-building, increased confidence, and creating the foundation for new habits.
Health information you can trust,with one of the largest collections of evidence-based videos, articles, and tips available on hundreds of health topics, including COVID-19, mental health, chronic diseases, common conditions, cancers, addiction, and many more.
Unique game-based learning capabilities that engage users by making learning about health and navigating the healthcare system easy, fun, interactive, and engaging.
Innovative gamification strategies including points, badges, leaderboards, scavenger hunts, team challenges, competition, Health GPA, and other approaches – that keep users engaged and motivated to learn.
Multimedia educational programs help simplify complicated, complex health information, making it easier to understand and retain information.
A personalized user experience using an interactive dashboard that promotes daily, weekly, and monthly activities and allows users to track their progress, leading to an enhanced consumer experience and sustained participation and engagement.
Cognitive and micro-learning principles,including repetitive delivery and continued reinforcement of key teaching points, which users can learn in short segments of time, enhance knowledge retention and the user experience.

A virtual pharmacist that provides expert advice on medications, including why they are prescribed, how to take them, potential side effects, when to call the doctor, and the importance of medication adherence.

Multichannel communication and outreach capabilities, including promotional campaigns, weekly electronic newsletters, polling, surveys, and timely delivery of important messages and alerts through a Notification Center.

Data-driven personalization and a custom recommendation engine that enhances the user experience by delivering educational content and learning resources based on user demographics, personal preferences, and clinical attributes.
How can employers makeRewards for Healthy Living available to their employees?
It's easy! We've made a free tool kit — including an informational video, sample email, and promotional flyer — for you to share with your employees. Visit our website to learn more.

We also offer a paid version for employers who prefer to implement a platform customized for their company. This includes the following additional benefits:
Custom prizes unique to your employees through our flexible and innovative incentive and rewards engine, requiring minimal financial investment.

Cross-promotion capabilities through a suite of highly customizable promotional resources that leverages health games, emails, banners, notifications, and resource pages to drive awareness of employee benefits and other available programs, services, and resources.

Customized reporting and advanced data analytics allow employers to easily visualize and measure employee engagement and assess the impact of our learning programs at both the individual and group level.

Our powerful analytic and decision support tools provide critical insights into which educational resources are most utilized, what resources are needed, and any perceived barriers to care that may exist.

User feedback and market research capabilities enable employers to collect and aggregate key user information, opinions, and self-reported data via polling, custom surveys, quizzes, and assessments.
To learn more about our customized solutions, email us at info@edlogics.com.
Why are you a member of the Hampton Roads Chamber?
Healthier757 and the Hampton Roads Chamber share many of the same values: a deep commitment to our community, a respect for our area's resources, and a love for our local businesses. Working together, we can see our region prosper — and help all residents of the 757 live happier, healthier lives.