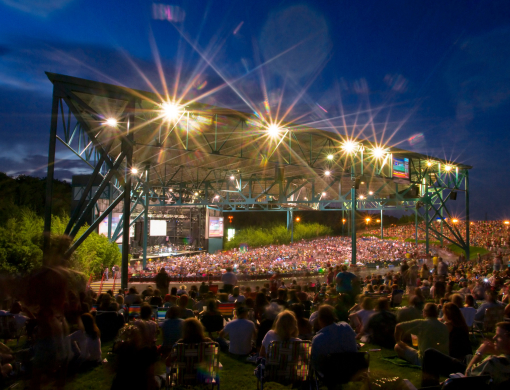 Nike Rethinks Retail with Divaris Real Estate at Virginia Beach Town Center
Nike remains on the forefront of data-driven retail strategy, incorporating customer demand and industry trends to open a "Nike Live" store in Virginia Beach's Town Center. "Nike by Virginia Beach" opened its doors on December 9 with a line of customers enveloping the building for hours in anticipation of the grand opening. The intimate and seemingly exclusive invitation wasn't missed by loyal customers, creating an organic fan and influencer-affected launch for the small-format, retail concept occupying 5,033 square-feet at the Divaris Real Estate-leased and managed two million square-foot mixed-use, urban format Town Center.
Building upon the success of its first "Nike Live" boutique in 2018, in 2020 Nike announced plans to open 200 "Nike Live" stores in major global and opportune markets including Atlanta, New York, Los Angeles, Long Beach, Tokyo, and Virginia Beach. In the height of the Pandemic as many retailers watched profits plummet and pivoted business models, Nike leaned heavily on market research, its experience with technology and UX Design.
"Nike Live" stores offer city-specific styles designed for and inspired by the region. Unique to each market, the inventory is influenced by Nike App users and neighborhood data making each store customized to and informed by its shoppers. On top of providing a selection of nike.com best-sellers, essential running, training, sportswear, and new product releases, "Nike By Virginia Beach" offers digital and convenience-led services that help consumers discover the best of Nike online or in-store at their pace.
Gerald Divaris and Sezin Cortinas of Divaris Real Estate, Inc. represented the landlord; Cortinas was the lead on the negotiations. Divaris Real Estate is a full-service commercial real estate firm, headquartered in Virginia Beach's Town Center, serving as the exclusive leasing and management agent for Armada Hoffler Properties' Virginia Beach Town Center. The Divaris companies have been involved in the Town Center as its visionaries, initial co-developers, and its ongoing management, leasing and event planning, and promotional agents.
About Divaris Real Estate
Divaris Real Estate, Inc. (http://www.divaris.com) is headquartered in Virginia Beach, VA with offices in Newport News, Norfolk, Richmond and Roanoke, VA; Charlotte and Raleigh, NC; Beverly Hills, CA; and Washington, DC. Divaris Real Estate and Divaris Property Management Corp. are divisions of The Divaris Group, an international real estate brokerage and property management company that currently manages, sells and/or leases approximately 32 million square feet of prime office, retail and industrial space from New Jersey to Florida. Gerald S. Divaris is Chairman of the Board, and Michael B. Divaris is President and Chief Operating Officer of Divaris Real Estate, Inc.
Divaris Real Estate is a member of Realty Resources, (http://www.realtyresources.org/) a national group of independent retail property brokers and managers, covering 91 major markets throughout the U.S. DRE is also the Virginia affiliate for The CORE Network, (http://www.corenetworkcre.org/) a national group of office and industrial brokers with affiliates throughout the U.S., Canada, Mexico, Asia and Europe. These organizations represent corporate and institutional clients, tenants and buyers in all aspects of leasing, development, management, sales and acquisitions.