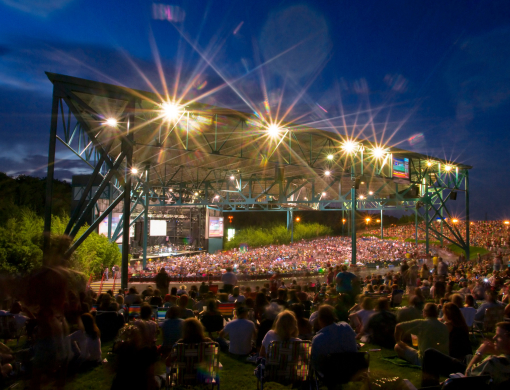 Added on December 15, 2022 by Christine Gustafson to
Member News
The Breeden Company Selects Its Employee of the Year, a Top Award
Claudia Alvarez, property manager at Emerald Point Apartments in Virginia Beach, was selected
 Virginia Beach, Va.—The Breeden Company, the nationally recognized Virginia Beach-based real estate development firm, announced the winner of their Fifth Annual Employee of the Year Awards.
Claudia Alvarez, property manager at Emerald Point Apartments in Virginia Beach, was selected as the 2022 Employee of the Year. Luceita Hart, corporate accountant, and Zach Smith, estimator with Breeden Construction, were the other chosen finalists.
The Employee of the Year nominees are judged based on criteria including leadership, teamwork, innovative ideas, reliability and a growth mindset for the organization. The nominees are chosen by two separate peer groups. The top three finalists vie for the coveted award out of almost 500 total employees.
The Breeden Company Employee of the Year is awarded $5,000 and an extra week vacation time.
"We are continuing the tradition of excellence in our organization. Excellence should be rewarded," said The Breeden Company's Chief Executive Officer Tim Faulkner. "This award reflects the continued growth and success of The Breeden Company. Thank you to our awards committees and congratulations to our nominees and winners."
ABOUT THE BREEDEN COMPANY
Nationally recognized, with over 60 years of expertise in every facet of the industry, The Breeden Company is a vertically integrated real estate development company that boasts market-leading divisions including commercial real estate, multifamily property management and construction. With a portfolio of over 25,000 apartments that have been owned, managed and developed, as well as over 2 million square feet of retail and office, The Breeden Company is one of the premier real estate development firms in the nation. Breeden Realty is one of the top commercial real estate firms in Virginia (Virginia Business, 2022); Breeden Property Management is one of the top multifamily property management firms in the country (Multi-Housing News, 2022); Breeden Construction, the much-acclaimed multifamily general contractor for numerous third-party clients, is one of the top multifamily builders in the country (Multi-Housing News, 2022). For more information regarding The Breeden Company, visit www.thebreedencompany.com.