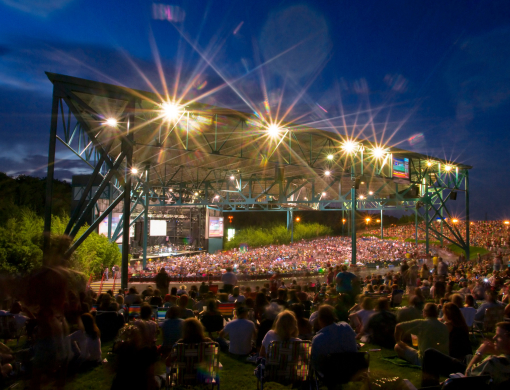 The Franklin Johnston Group Marks a Decade of Exceptional Multifamily Property Management and Development
MULTI-FAMILY FIRM CONTINUES TO BUILD ON ITS 10-YEAR LEGACY
Virginia Beach, Va. – As The Franklin Johnston Group celebrates its ten year anniversary this year, the founders reflect on the pivotal moments that shaped the company into what it is today. Ten years ago, Wendell Franklin and his partners Tom Johnston, Taylor Franklin, and Steve Cooper made a bold move to establish their own management company. With an unwavering conviction in their abilities, they set out to create a distinguished management firm that prioritized a fundamental value: people first. This was reflected in their commitment to providing quality housing to all residents and building a strong team from the ground up.
Drawing upon their extensive experience in the industry, the partners upheld high standards across all their communities. Their commitment to excellence was reflected in the construction and management of top-tier apartment homes designed to cater to individuals from all backgrounds, including senior citizens, low- to moderate-income families, and those seeking luxury accommodations.
The Franklin Johnston Group's priority to manage with uncompromised standards has paid off, evident in its remarkable expansion over the past decade. In 2013, the company began with 25 properties and 4,000 units and has since expanded its portfolio to include over 160 properties and nearly 25,000 units spanning across the east coast. Furthermore, the company's development projects have shown no sign of slowing down, with 40 already completed and 10 more slated for the coming years.
To keep up with the demand for development, the team has undergone rapid expansion. Since 2013, the team has experienced remarkable growth, increasing from a few dozen employees to over 650 as of 2023. At the heart of the company's award-winning culture lies a commitment to recruiting exceptional individuals, fostering a sense of value among them, and empowering them to tackle challenges and achieve success.
Chief Executive Officer Taylor Franklin states that The Franklin Johnston Group's commitment to quality, integrity, and service has served as the basis for the company's success and will enable the company to thrive in the coming years.
"We're focused on smart growth with our small group of strategic partners. We believe in our values and talent and know that we're one of the commonwealth's strongest management and development companies by continuing to do what we do best by maintaining our commitment to quality, integrity, and service," Franklin said.
Despite the tremendous growth over the past few years, the company has not lost sight of what its founders envisioned when opening its doors 10 years ago, and even further back to when Wendell Franklin started in multifamily management 50 years ago. The Franklin Johnston Group is excited to build on Wendell's legacy and dedication to developing and managing with uncompromised standards in the decades to come.
About the Franklin Johnston Group
Based in Virginia Beach, The Franklin Johnston Group develops and manages luxury, senior, and affordable housing for themselves and a select group of strategic partners. The group has just under 25,000 units and 160 properties under management across the east coast. Total assets managed by the group exceed $1.8 billion with an additional $200M worth of development currently underway. For more information about The Franklin Johnston Group, visit www.thefranklinjohnstongroup.com.