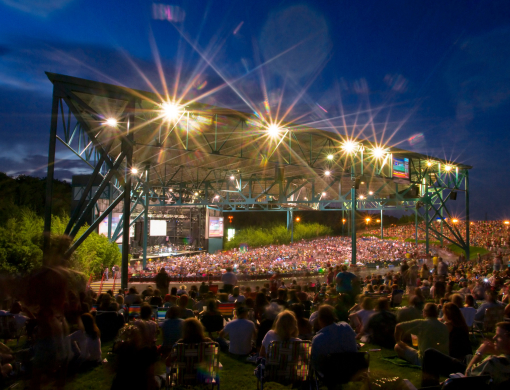 The Virginia Museum of Contemporary Art Welcomes Four New Trustees
The Virginia Museum of Contemporary Art (Virginia MOCA) welcomes four members to its Board of Trustees for the 2023 fiscal year. Their term will begin on July 1, 2022. "We are excited to welcome these thought leaders and inspiring community advocates to our Board of Trustees for the upcoming fiscal year," said Virginia MOCA Director & CEO Gary Ryan. "Each member brings a unique perspective, point of view, and voice to our Board, and we value their diverse insights as we move forward in our mission of exploring our shared humanity through locally relevant and nationally resonate contemporary art that's exceptional—in all of its timeliness, restlessness, and beauty." The new trustees are as follows:
• Dorinda P. Burton | Civil Trial Attorney, Poole Brooke Plumlee Health Care Law Practice Group
• Laura Wood Habr | Vice President, ViBe Creative District and Old Beach Farmers Market
• Latisha James | Executive Vice President for External Affairs and Operations, Urban League of Hampton Roads
• Vivian A. Montano | Founder/Owner, Luna Maya
"The past two years at Virginia MOCA have been focused on staying afloat, rebuilding financial resources, and strengthening our mission," said Virginia MOCA Board Chair Nicole Naidyhorski. "As we emerge resilient and reenergized, we're more committed than ever to welcoming our community into a shared space between different perspectives. That belief is rooted in everything we do, from the makeup of our Board to the art we share with our community."
NEW MEMBER BIOS
Dorinda P. Burton is a civil trial attorney in the Poole Brooke Plumlee Health Care Law Practice Group, concentrating her practice in the areas of health care and medical malpractice litigation. Burton has been repeatedly selected as a Super Lawyer in Health Care Law by Virginia Super Lawyers and as Coastal Virginia Magazine's best lawyers for medical malpractice defense. In addition to being admitted to the Virginia Bar and North Carolina Bar, Burton has been admitted to practice before the United States Supreme Court, United States Court of Appeals for the Fourth Circuit, and the United States District Courts for the Eastern and Western Districts of Virginia.
Burton and her family have been active participants with Virginia MOCA for many years, not only as members and donors but as art class and Open Call participants, volunteer gallery educator, and a panel member for the Museum on topics of social emotional learning. She says she appreciates that art can create opportunities and a safe space for the discussion of various, sometimes divisive, topics. It engages critical thinking skills while flexing creative muscle. As a Board member, Burton hopes to give back to her community by supporting an organization that values such ideals.
Laura Wood Habr is a longtime community leader who has worked on issues that align with fair and inclusive values; most notably, advocating for gender equality, racial equity, LGBTQ+, and environmental resiliency. Over the past 25 years, Habr has owned an independent restaurant, co-founded several nonprofits benefiting the citizens of Virginia Beach, and serves as vice president on both the ViBe Creative District and Old Beach Farmers Market, in addition to serving on numerous Virginia Beach City Council and Governor-appointed committees. Habr was selected as First Citizen in 2019 by the Virginia Beach Jaycees, awarded the 2017 Alli Award for "Outstanding Contributions to the Cultural Life of Greater Hampton Roads," became a founding Board member of the Business Alliance for Protecting the Atlantic Coast, and has led the fight on the prohibition of offshore drilling and seismic testing, in addition to promoting green energy production, offshore wind, local foodsheds, and sustainable tourism.
During the height of the pandemic, she wrote a Restaurant Recovery Plan and hosted several roundtables of small businesses with local, state, and federal elected leadership.
Following the tragic death of George Floyd, Habr helped to form a grassroots group with Councilman Guy Tower, Councilman Aaron Rouse, and former Police Chief Jim Cervera called the "Listen, Learn, Love VB" initiative to address issues of systemic racism in our community.
This year Habr will be honored with the 2021 Human Rights Commission Award for her dedication to our community.
Latisha James serves as the executive vice president for external affairs and operations for the Urban League of Hampton Roads, which promotes equity and economic empowerment to Black and other underserved communities through core program pillars including education, employment, housing, financial literacy, health, and entrepreneurship. A Cleveland native, James successfully led corporate social responsibility platforms for 25 years for some of Cleveland's largest employers. Her diverse professional experience has provided extensive leadership and expertise in the development of model initiatives focused on diversity, equity, and inclusion. Prior to joining the Urban League, she served as a consultant for the Hampton Roads Alliance to develop an economic inclusion strategy for the Hampton Roads region. In addition, James serves as an advisor for Diversity, Equity and Inclusion for The Morino Family, Institute and Ventures.
Vivian A. Montano co-established Luna Maya, the first and only Bolivian/Mexican fusion restaurant in our region. Over the past 25 years, the venture has blossomed into one of the most beloved establishments in Coastal Virginia. Born in La Paz, Bolivia, Montano attended the American Cooperative School, where she became fully immersed in American culture and education at an early age. She transitioned to a British boarding school in Buenos Aires, Argentina and earned her International Baccalaureate degree, then studied at American University in Paris before enrolling in Tufts in Boston. In her junior year, she returned to France to study abroad, and it was here where she discovered her deep appreciation for the arts, visiting the many extraordinary museums throughout the city.
ABOUT THE VIRGINIA MUSEUM OF CONTEMPORARY ART
An AAM accredited non-collecting museum, Virginia MOCA presents ever-changing exhibitions where neighbors, strangers, students, families, communities, and cultures are invited to explore our shared humanity, through locally relevant and nationally resonant, contemporary art that's exceptional—in all of its timeliness, restlessness, and beauty. More information about Virginia MOCA can be found at virginiamoca.org.