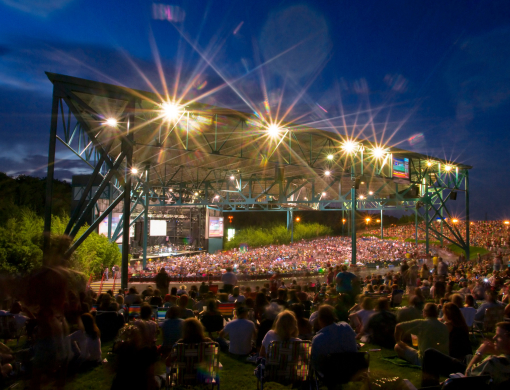 Added on April 13, 2023 by Shanise Harris to
Member News
Two Local Winners of Girl Scout Essay Contest Honored by NASA Langley Research Center
Two Local Girl Scouts Compete for and Win a Space Science Badge That's Gone to Space!
Twenty one fifth through eighth grade Girl Scouts were invited on a journey through space and beyond on April 12, 2023, thanks to a partnership between NASA Langley Research Center and Girl Scouts of the Colonial Coast (GSCCC). Amongst the Girl Scouts were two local winners of the national "Girl Scouts to the Moon and Back" essay contest, Jocelynn Garcia and Sophie Burgess, both of Chesapeake, Virginia.
In early 2022, Girl Scouts of the USA (GSUSA) sponsored the essay contest to give Girl Scouts a chance to win a Space Science badge that's actually been to space on NASA's Artemis I, NASA's first step toward the goal of sending the first woman and the first person of color to the moon. The essay contest was an effort spearheaded by Gretchen Edwards-Bodmer, a project coordinator at NASA Langley Research Center. Edwards-Bodmer, a Girl Scout alum and a former program director for GSCCC, has a track record for engaging girls in STEM and leveraged the chance to connect girls with space by flying 90 Girl Scout Space Science badges on the Artemis I.
"When I got the opportunity to propose items to fly aboard the Artemis I Orion capsule, I immediately thought of the gap of women in STEM professions and proposed flying Girl Scout Space Science badges,"  Edwards-Bodmer said. "The goal was to show girls there's space for them in STEM and at NASA."
In an opening ceremony, the group was addressed with a presentation by Dr. Kimberly Brush, Educator Professional Development Coordinator  at NASA Langley Research Center and Lisa Ziehmann Associate Director  at NASA Langley Research Center, both Girl Scout alum and Famous Formers honor recipients. Following, Garcia and Burgess were both awarded their badges and a letter of certification from Kris Brown, Deputy Associate Administrator for STEM Engagement. Afterwards, the group attended guided tours of the space habitat and wind tunnel research facilities at NASA Langley Research Center and received first hand looks alongside researchers themselves. Girls were also given the opportunity to engage in a STEM and robotics activitiy led by NASA staff. During the activity, each girl was assigned a role, quality control, controller, or communications specialist, and were challenged to coordinate together as a launch team using a small robot.Each group successfully navigated the course and learned about new technology along the way. 
As found by A 2022 report from the Girl Scout Research Institute:The Impact of Girl Scout
STEM Programming; (1) Women comprise about half of the total workforce but only 34% of the STEM workforce and have lower median salaries than their male counterparts. (2) At the collegiate level, women hold the majority of bachelor's degrees overall (57% in 2019) but a significantly smaller share of STEM bachelor's degrees (39% in 2019).
The gender gap is perpetuated by gender stereotypes, male-dominated STEM culture, and the gap in female role models. To address the gender gap in STEM requires starting early and investing in STEM opportunities for girls.
For over 100 years, Girl Scouts has taken the lead in providing opportunities to girls to discover, connect, and take action through STEM, starting with the Electrician badge in 1916. For decades, Girl Scouts has been innovating in extracurricular STEM education through programs aimed at increasing girls' interest, confidence, and competence in STEM and helping girls understand the value of STEM. From 2017 to 2021, Girl Scouts has launched over 100 new STEM programs and Girl Scouts nationally have earned over 3.5 million STEM badges.
Photo (left to right): Girl Scout Jocelynn Garcia of Chesapeake, Clayton P. Turner, deputy director of NASA Langley Research Center, Girl Scout Sophie Burgess of Chesapeake, and Kris Brown, Deputy Associate Administrator for STEM Engagement.
About Girl Scouts of the Colonial Coast
 Girl Scouts of the Colonial Coast, a United Way agency, serves over 8,000 girls in grades K through 12 with the help of more than 4,000 adult volunteers in southeastern Virginia and northeastern North Carolina. Girl Scouts offers a one-of-a-kind leadership development program for girls, unleashing leadership skills in every girl in an all-girl environment. Since 1912, Girl Scouts has been building girls of courage, confidence and character who make the world a better place. To volunteer, reconnect, donate or join, visit www.gsccc.org or call 1-800-77SCOUT