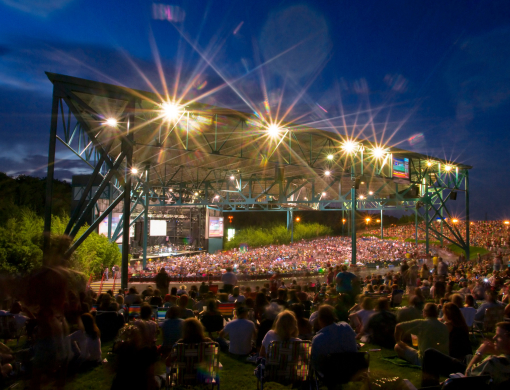 We Promise Foundation Grants $70,000 To Roc Solid Foundation
Virginia Beach, VA – Chartway Credit Union's charitable arm, the Chartway Promise Foundation, has presented a charitable grant of $70,000 to Roc Solid Foundation, a Chesapeake-based nonprofit that builds hope for kids fighting cancer.
"This grant will allow us to reach more kids fighting cancer than ever before," says Eric Newman, Roc Solid's founder and chief play officer. "With Chartway's support, we're continuing to expand our programs nationwide, including into Utah where Chartway has a significant presence. We're thrilled to be doing this with such incredible partners, and we can't wait for the joy and hope we'll bring to families fighting pediatric cancer."
Additionally, this grant will help Roc Solid build 30 playsets in 30 days for 30 children fighting cancer during its Play Defeats Cancer Tour taking place across the country from April 21 – May 20, 2022.
"As the charitable arm of Chartway Credit Union, the Chartway Promise Foundation provides the financial support needed to make dreams and wishes come to life for children facing medical challenges," said Karen Lane, executive director. "That's why we're so proud to present this grant to the Roc Solid Foundation. Together, we can provide the priceless gift of play to build hope for every child and family fighting pediatric cancer."
About the Roc Solid Foundation
Roc Solid Foundation is a Chesapeake-based nonprofit founded by pediatric cancer survivor Eric Newman. The organization is best known for distributing Ready Bags to families when their child is first diagnosed with cancer and providing backyard playsets to kids during treatment. Roc Solid is growing both programs nationwide with the vision to build hope for every child diagnosed with cancer in the U.S. For more information, visit www.rocsolidfoundation.org.
About Chartway Credit Union and its Chartway Promise Foundation
Since 1959, Chartway has been unlocking the potential of individuals and families so they can thrive. A member-owned and value-driven financial cooperative, this $2.5 billion credit union proudly serves more than 190,000 members with branches in Virginia, Utah, and Texas. Chartway members experience a people-first mindset and convenient, innovative financial products and services delivered with heart. Since 1999, its award-winning charitable arm, the Chartway Promise Foundation, has raised more than $13 million to bring joy, hope, and smiles to children enduring medical hardship. Chartway's values reflect a bright way forward for members, communities, and team members. For information on joining this vibrant organization, visit www.Chartway.com and follow them on Facebook, Twitter, or Instagram.