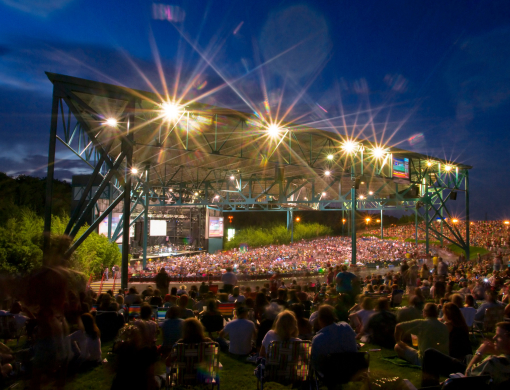 2022 Power of Women
"Change doesn't happen unless we make it happen. In all that you do, lead by example. Be a role model and make us all proud," said keynote speaker Nazzic Keene, CEO of SAIC.
On Wednesday, March 30th, the Hampton Roads Chamber hosted The Power of Women. This series is dedicated to acknowledging the unique challenges and opportunities facing women in business. The Hampton Roads Chamber serves to be an inspiring ignitor to the business community of Hampton Roads.
The event started by highlighting future female leaders with the Girl Scouts of the Colonial Coast, who led the flag ceremony and national anthem. The keynote speaker for this event was the CEO of SAIC, Nazzic Keene. SAIC is a system integration, engineering, and IT solutions company that works with defense, intelligence, and civilian agencies. With only 41 of the Fortune 500 companies led by women, the Chamber was honored to hear from Keene, who is paving the way for more female leaders.
Keene began her address by remembering her mother, whom she credits with making her the woman she is today. "One of the most important influences in my life was my mother. We moved from Libya to the United States when I was a young girl. She raised us, and she worked full time. Life was challenging, though I didn't know it at the time," said Keene. She spoke of how her mother always told her to create a world where she had choices. "Whatever decisions you make in life, create a world where we have choices," said Keene. She spoke of the importance of women having choices available to them, such as education, family life, different career paths, etc.
Keene stressed the importance of having a female mentor to help guide you in your career. She spoke fondly of a woman who took her under her wing early in her career and shaped her trajectory. She explained that sometimes a mentor sees qualities in you that you may be struggling to see for yourself. Keene shared what she believes is some of the best advice she has ever received in her professional life; "If someone you trust and respect asks you to do something that challenges you to get out of your comfort zone, just say yes. Have the courage and confidence that they have in you," said Keene.
Keene highlighted many positive attributes that women bring to the workplace. She explained women are regarded as better collaborators and bring unique perspectives to the table that are drawn from personal experiences. Keene shared how she is helping SAIC become more diverse in leadership roles. "I am proud to share that women are now representing 27% of SAIC leadership," said Keene. However, she highlighted that there is still more they can do to reach their goals. She spoke of the Employee Resource Groups SAIC has and how the group is being used to recognize where they can improve with Diversity, Equity, and Inclusion.
Keene ended her address by giving the audience a call to action. "Change doesn't happen unless we make it happen. I want to challenge you to engage in your communities, professional or personal. Engage in a way that is meaningful to you. If you would benefit from a mentor, seek one. If you are able, support other women by being a mentor yourself. In all that you do, lead by example. Be a role model and make us all proud".
After Keene's address, Priscilla Monti, Senior Vice President of Programs and Communications, welcomed the panel to the stage. The panelists included Dawn Glenn, President of TowneBank Hampton Roads and Northeastern North Carolina, Sarah Becker, Community Liaison for Virginia Beach Psychiatric Center, and Kimberly Frazier, Leadership and Life Coach Expert with her own company, Enjoying Life and Leadership Coaching.
The panelists shared their backgrounds and what has led them down their career paths thus far. The panelists spoke on topics that currently impact women in business, such as the pandemic, work/life balance, working from home, managing children during the shutdown, coming back to the workforce, and self-care.
Many audience members who asked questions spoke about how these Power of Women events are therapeutic. It allows women in business to come together, network, and discuss the real issues impacting their lives. It's comforting for attendees to hear that they are not alone and get reinspired by other women.
Thank you to our sponsors for supporting this event.
Series Presenting Sponsor: COX
Series Member Spotlight Sponsor: Bon Secours
Series Gold Sponsors: Chesapeake Regional Healthcare, Virginia Beach Convention Center
Series Bronze Sponsors: Smithfield, Virginia Natural Gas