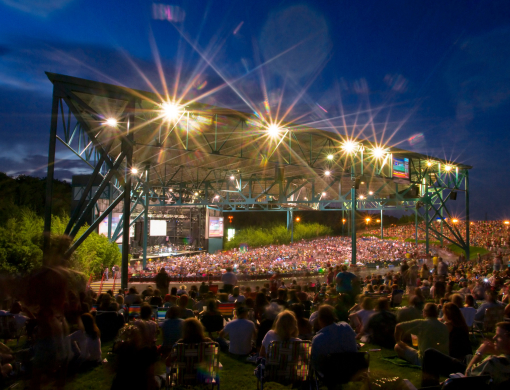 Added on October 17, 2023 by Kevin Gaydosh to
Member News
Chartway Receives the distinguished Juntos Avanzamos designation
First credit union headquartered in Virginia to receive the designation
Virginia Beach, VA (October 16, 2023) – Chartway Credit Union is proud to announce it has received the distinguished Juntos Avanzamos designation from Inclusiv, an organization dedicated to closing the gaps and removing barriers to financial opportunities for people living in distressed and underserved communities. Credit unions dedicated to serving and empowering Hispanic and immigrant communities receive this designation. Out of more than 4,000 credit unions in the United States, only 134 have earned this designation, spanning 28 states, Puerto Rico, and the District of Columbia.
"We know that representation matters and are honored that our hard work over the last year to expand and increase our services to the Hispanic community is being acknowledged," said Melissa Cade, Chartway's senior vice president of product and innovation. "Our commitment to inclusivity is baked into our mission and drives our focus on providing safe, affordable financial solutions and creating a welcoming environment for all."
The Juntos Avanzamos recognition signifies our dedication to helping Hispanic and immigrant consumers navigate the U.S. financial system by offering relevant, affordable financial services, including a Spanish-language Chartway landing page, Tu Perteneces Aqui (You Belong Here), guiding consumers to our bilingual branches, outlining our products and services and providing information on how to join the credit union. Now available to Spanish speakers in-language:
Toll-free member services at (800) 678-8765
Personalized banking services at bilingual branches with FiCEP-certified financial coaches
Brochures and signage
Checking and loan products, including ITIN* (Individual Tax Identification Number) mortgage loans at highly competitive terms, to increase homeownership among the Hispanic community
"On behalf of Inclusiv, we are thrilled to welcome Chartway to the growing family of Juntos Avanzamos credit unions committed to serving and empowering Hispanic and immigrant communities," said Pablo DeFilippi, executive vice president of Inclusiv. "We commend everyone at Chartway for their commitment to financial inclusion and going deeper into the communities they serve, particularly Latinos who so often are overlooked by the financial mainstream and targeted by predatory lenders. We look forward to working more closely together to expand access to responsible products and asset building opportunities for Latinos and immigrants."
"We are proud of our culture at Chartway and work through our Mi Gente resource group and La Nueva Ola advisory committee to ensure our culture is strong and translates to our members. After all, our purpose is to unlock the potential of our members so they can thrive. The Juntos Avanzamos designation does that," said Brian Schools, president and CEO of Chartway Credit Union. "Partnering with Inclusiv allows us to meet the Hispanic community where they are and better serve members by meeting their financial needs more meaningfully."
* An Individual Taxpayer Identification Number (ITIN) is a tax processing number issued by the Internal Revenue Service. The IRS issues ITINs to individuals who are required to have a U.S. taxpayer identification number but who do not have, and are not eligible to obtain, a Social Security Number (SSN). Accepting ITINs allows credit unions to be more inclusive, providing access to deposit accounts, credit building opportunities, and affordable financial services to a larger portion of the population.
About Chartway
Since 1959, Chartway has been unlocking the potential of individuals and families so they can thrive. Member-owned and values-driven, our $2.8 billion credit union proudly serves more than 200,000 members with branches in Utah, Texas, and Virginia. We've been recognized by Forbes as one of America's Best-In-State Credit Unions, included on American Banker's Top Credit Union to Work For list, and received numerous other top workplace and best credit union accolades. Reflecting a bright way forward, our charitable arm – the Chartway Promise Foundation – has raised nearly $15 million to provide medically fragile children and their families memorable experiences that bring joy, hope, and smiles. For information on our vibrant organization, please visit www.Chartway.com and follow us on Facebook, Twitter, and Instagram.
About Juntos Avanzamos
Juntos Avanzamos ("Together We Advance") is a designation for credit unions committed to serving and empowering Hispanic and immigrant consumers – helping them navigate the U.S. financial system and providing safe, affordable, and relevant financial services. Juntos Avanzamos credit unions employ bilingual, culturally competent staff and leadership, accept alternative forms of ID and treat all of their members with respect, regardless of immigration status. Inclusiv is leading the national expansion of Juntos Avanzamos, in partnership with the Network of Latino Credit Unions and Professionals (NLCUP); Coopera, Iowa-based consultants to the credit union industry on the Hispanic market; Cornerstone Credit Union League, and a growing number of state leagues and associations across the country. First developed by the Cornerstone League as a Hispanic outreach program in Texas, the number of Juntos Avanzamos credit unions is expanding rapidly; today the network includes 134 credit unions in 28 states, Puerto Rico and the District of Columbia. For more information, visit www.juntosavanzamos.org.