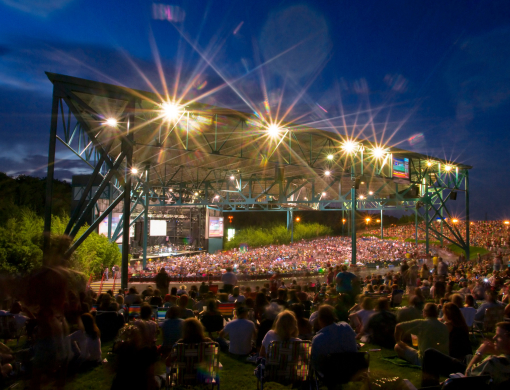 Celebrating the 2023 Samuel T. Northern Military Citizen of the Year
The Hampton Roads Chamber celebrated the Navy's 248th birthday on October 13 with the 2023 Samuel T. Northern Military Citizen of the Year award ceremony. This event honored our region's enlisted military individuals who have had a positive impact on the Hampton Roads community. Keynote speaker, Mayor Bobby Dyer of Virginia Beach expressed, "When it comes to kind hearts and helping hands, you'll not find more people that really go beyond the scope of serving in the military but are actually very proactive in their communities."
Since 1955, the Samuel T. Northern Military Citizen of the Year award has been presented to the individual who has gone above and beyond their normal acts of duty. This year, the Samuel T. Northern Military Citizen of the Year award was presented to YN2 Joy Combs of the U.S. Navy. YN2 Combs volunteered over 200 hours with numerous organizations in Hampton Roads. She assisted Dynamic Health Solutions with multiple series of "Healthy Life Skills" conventions and seminars throughout the region making a profound impact in educating our community on the importance of healthy diets. YN2 Combs also volunteered with the American Cancer Society and was an instrumental part of the logistical support for two races. Additionally, she volunteered with REACH, where she assisted with moving, sorting, and packing over 2000 books for the community and became a mentor.
YN2 Combs has certainly gone above and beyond the call of duty dedicating much of her time to serving the community. For this any many other reasons, she is more than deserving of being named the 2023 Military Citizen of the Year. YN2 Combs shared in response to be asked about her community service, "I just have an extremely big passion for helping people. I kind of get it from my mom. She was always the one to lend her car or let someone stay with her and I think growing up that really was instilled in me of just helping others. You can make a difference in the community. You can make a difference in people's lives."
The Hampton Roads Chamber would like to congratulate all of the honorees and thank them for their great service to our region and to our country.
Congratulations to the 2023 honorees:
HM1 Eddie Carrol
LS2 Azaliah McNabb
YN1 Ezekial Dejesus
YN3 Joy Combs
PO3 Deondre Howard
EOD2 Bradley Brown
LSSA Aaron Henriquez
OS1 Jasmine Lee
LPO Veronica Key
The Chamber would like to extend a special thank you to the Samuel T. Northern Military Citizen of the Year sponsors.
Series Presenting Military Partner: Navy Mutual
Bronze Military Program Partners: ADP, ECPI University, Hampton Roads Workforce Council and Troy University
Platinum Sponsor: Seven Principles Group
Bronze Sponsor: Johns Tax Service
City Sponsors: City of Virginia Beach and City of Norfolk
Award Sponsor: G&W Awards by Allogram South
Media Sponsor: WTKR News 3