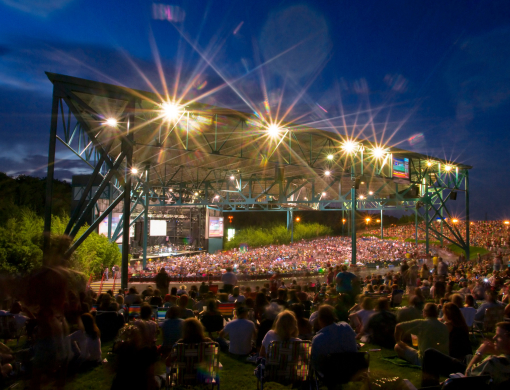 2022 Suffolk State of the City
"Birdsong peanuts, a cornerstone company of Virginia's peanut industry for more than 100 years, will invest $25.1 million into its flagship peanut shelling facility in the city of Suffolk. Birdsong's investment to refurbish and automate its production lines will make its Suffolk facility one of the most modern and efficient of the company's six shelling plants stretching from Virginia to New Mexico." Stated Gov. Glenn Youngkin at the Suffolk State of the City, held on May 24th, 2022 at the Hilton Garden Inn Suffolk Riverfront. The Hampton Roads Chamber event shared exciting news with almost 500 guests in attendance.
Gov. Youngkin also shared that as part of this expansion project, Birdsong is committing to additional growth opportunities for Virginia peanut producers over the next three years. Suffolk is known as the "Peanut Capital of the World", in no small part due to the Birdsong family, which has helped bring Virginia peanuts to the world. The Virginia peanut is one of the most iconic agricultural products in the Hampton Roads area, and companies like Birdsong peanuts are making major investments into the infrastructure that supports the Commonwealth's farmers.
In his State of the City remarks, Suffolk Mayor, Michael D. Duman shared why it is such a great time to be a part of Suffolk. After securing the east coast point of entry for companies such as Ace Hardware, Friant Furniture, and Emser Tile, Suffolk can now add Amazon to their list. Recognized as the 3rd largest industrial project of 2022 by the Industrial Pipeline Report and the largest industrial building in Virginia, the 3.8 million square foot facility will create one-thousand jobs in the area. The Suffolk Amazon Robotics Fulfillment center is set to open for business this summer.
Mayor Duman announced, Blue Point at the Riverfront, an eighteen-acre Miller Group commercial project, featuring retail, office, and hotel development opportunities. There are currently two projects underway. The first is Stay Suites – a new-to-market hotel concept that caters to those traveling for business, relocation, or leisure with a hotel stay and experience that feels more like home. Stay Suites offers their guests over five hundred square feet of space with separated living, dining, and sleeping areas to bring comforts of home to those away from it. John McConnell, the managing partner for the Suffolk project, shared with Mayor Duman that the apartment-style room layout will offer Suffolk visitors access to a better way to stay for any length of time.
The second project, New Realm Brewery, will place its sixth location at Blue Point at the Riverfront. The Suffolk location will feature brewing capabilities, a restaurant, and an event space along Harbour View Boulevard. The nine-million-dollar facility will feature an outdoor bier garden, outdoor entertainment space, a dog park, a rooftop dining area, and private space for event rentals. The development will also feature on-site brewing and numerous taps to enjoy your favorite New Realm beverages.
A few of the other projects mentioned by Mayor Duman include the Telecommunications Initiative Grant, fiber ring, Route 58/Holland Road widening project, new Parks and Recreation festival event park, new library, updated Suffolk tourism website, and introduction of Publix grocery store. The focus of his speech, Together One Suffolk, focused on community and regional unity. "The past twelve months were an amazing year for us. We've welcomed over sixty new businesses, and created one-thousand eighty-six new jobs, impacting two-point-eight-five million square feet. All resulting in a $185.6 million capital investment in the city."
Bryan K. Stephens, President and CEO of the Hampton Roads Chamber, opened the Suffolk State of the City address by welcoming the attendees, thanking the generous event sponsors, and recognizing dignitaries. The Hampton Roads Chamber works to be an inspiring ignitor, impactful advocate, powerful economic partner, and regional collaborator.
Thank you so much to our sponsors for their support in making this event possible:
Presenting Series Sponsor: TowneBank
Platinum Series Sponsor: Bon Secours, Dominion Energy
Member Spotlight Sponsor: Sentara
Silver Series Sponsors: ABNB, GEICO, Hampton Roads Workforce Council, Langley, Sentara Optima Health, Rivers Casino Portsmouth, Verizon
Building the Future Series Sponsor: The Franklin Johnston Group
Media Series Sponsor: WTKR Channel 3
A/V Sponsor: Elite AV