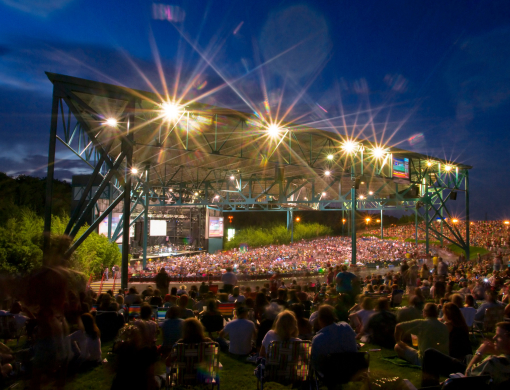 Added on November 7, 2022 by Cindy Mackey to
Member News
757 Collab, a Nonprofit Innovation Network, Reports Regional Success
$100+ million in economic impact by four startup supporters
Remarkable success has been demonstrated by 757 Collab, a nonprofit innovation network, to grow, fund and empower startup businesses in Hampton Roads. In the new 2021-22 757 Collab Impact Report, the umbrella organization documents the success of combining forces with other nonprofits – 757 Angels, 757 Accelerate and 757 Startup Studios – to strengthen the regional entrepreneurial ecosystem.
In its first year, the 757 Collab model has engaged 1500 entrepreneurs at various stages of development and created 796 new jobs, which have resulted in a regional economic impact of $55 million. Since 2015, the economic impact of the four organizations combined is well over $100 million and 2,858 jobs have been created.
Additional Key Success Indicators:
757 Collab – 224 mentors, 159 events per year, 60% are under-represented founders, partnerships with Mid-Atlantic Tech Bridge, Jefferson Labs, RISE and Hampton Roads Biomedical Research Consortium leverage expertise
757 Angels – top three Angel Group in North America, 497 jobs created in 2022, $103 million raised to date, $34 million economic impact
757 Accelerate – 202 jobs created in 2022, $14 million economic impact, 80% survival rate of businesses, 84% under-represented founders
757 Startup Studios – 50 members, 153 events, $6.3 million capital raised by startup companies, 97 full-time jobs created, 263 part-time jobs created
"The unique 757 Collab model has filled many gaps for the emergence of a strong regional innovation community," said Monique Adams, managing director of 757 Collab and executive director of 757 Angels. "We are proud of these accomplishments and believe that our community will only get stronger as we provide the foundation for continued growth and support for startup businesses. We also want people to appreciate that more than 90% of startups are from this region."
With this success, it is also imperative that 757 Collab and partners get the word out to Hampton Roads and beyond. In addition to the Impact Report, each entity has developed new websites and videos to provide even more information and access to the public. Links are provided below.
"This regional innovation hub makes it easier for founders to connect with the help they need to succeed," said Hunter Walsh, program manager of 757 Startup Studios. "We also collaborated on our marketing efforts so that we can showcase a consistent brand for the network and the vast range of services provided by each entity. We have a very high level of engagement once people know about these services, and we anticipate even more now."
757 Collab
757 Collab harnesses the power of 757 Angels, 757 Accelerate and 757 Startup Studios providing capital, programs and a place for entrepreneurs in all stages of development. It helps founders launch businesses and become profitable to grow and diversify the Hampton Roads economy. Visit 757collab.org. Link to video: https://vimeo.com/752646321
757 Angels
757 Angels is a network of over 100 business and community leaders. Formed in 2015, its mission is to grow and diversify the economy by supporting promising new and early stage companies and to provide members with the opportunity for a risk-adjusted return on investment capital. Visit https://757angels.org. Link to video: https://vimeo.com/754831180
757 Accelerate
757 Accelerate is a selective, mentor-driven startup program that provides promising founders $20,000 in capital, connections to customized mentors, investors and resources, as well as customers to validate products and test business models. Since 2018, it has accelerated 25 companies that have raised more than $52 million in equity capital and $22 million in revenue. Visit 757accelerate.org. Link to video: https://vimeo.com/752645207
757 Startup Studios
757 Startup Studios is a nonprofit incubator for growth-oriented startups focused on validating, developing, growing and scaling business efficiently. 757 Startup Studios' programming and resources are tailored specifically for early stage entrepreneurs. Unlike traditional co-working, 757 Startup Studios offers six months of free rent, unparalleled resources and amenities. 757 Startup Studios is co-located with 757 Angels, 757 Accelerate and 757 Collab in Assembly in downtown Norfolk. Visit 757startupstudios.org. Link to video: https://vimeo.com/752648888