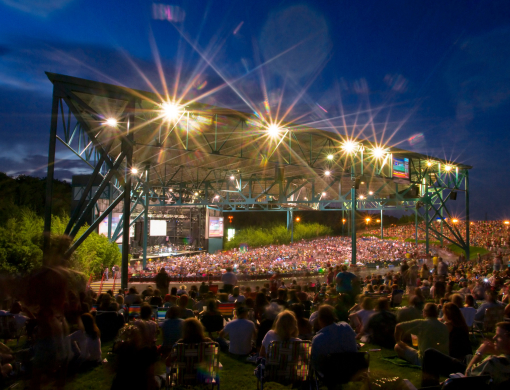 Anna Bonet named CEO of Elizabeth River Crossings
Portsmouth, Va. – Anna Bonet has been named chief executive officer of Elizabeth River Crossings OpCo, LLC (ERC).
A proven leader in tollroad management and Public Private Partnerships (P3s), Anna joins ERC from a 21-year career at Abertis, majority owner of ERC, where she began as a project manager in the Mergers & Acquisitions department, helping the company expand its global footprint. In 2009, she was named chief financial officer of Autopistas España, Abertis' Spanish tollroad subsidiary, and was appointed to chief executive officer in 2017.
Anna officially joined ERC as Deputy CEO in September 2021. Since then, she worked closely with former CEO David Sullivan to prepare for the transition and build relationships with key leaders at VDOT and within the Hampton Roads community. Anna also helped steer ERC's $3.2 million expansion of its toll relief program, as announced by former Governor Northam in November 2021.
"ERC's key infrastructure offers several benefits to the two cities that our tunnels and roads connect, providing a safe, time-saving and cost-effective solution for getting travelers where they need to be. There are truly more ways to save on tolls than ever before," says Bonet. "I remain committed to continuing efforts that serve our local communities well and building on already constructive and mutually beneficial relationships with VDOT and local elected and appointed officials."
As its first US-based asset, Abertis acquired the 58-year concession in December 2020 through a consortium in which Abertis holds a 55.2% stake and Manulife Investment Management, a long-term institutional infrastructure investor, holds the remaining stake.
"The acquisition of ERC in Virginia is a further important step in Abertis' growth strategy in the key target market of the United States, one of the most important markets for infrastructure investment in the world," Abertis said in its December 30, 2020 news release.
Born and raised in Spain, Anna is fluent in Spanish, English, French and Italian. She holds a bachelor's degree in business administration from Universitat de Lleida and a master's degree in economic and financial management from Esade Business School in Barcelona. She also completed the London Business School senior executive program in 2018.
Throughout her career Anna has served on the boards of several Abertis subsidiaries, including Autema, Avasa, Areamed, Trados 45, Túneles de Barcelona y Cadi, and Bip & Drive.
In 2019 and 2018, Anna was included in the Spain-based Choiseul ranking of '100 Future Economic Leaders Under 42' and has been twice nominated for the 'Top 100 Women Leaders' in Spain.
Anna, her husband and her three children, ages thirteen, eleven and three, moved to Virginia from Barcelona, Spain, in July 2021. They currently reside in Virginia Beach, where they are adapting to American culture and enjoying the coastal lifestyle of the Tidewater region.
Elizabeth River Crossings (ERC), officially Elizabeth River Crossings OpCo, LLC, is a limited liability company owned by Abertis and Manulife Investment Management. ERC's sole purpose is to finance, deliver, operate, and maintain the Elizabeth River Crossings facilities which include the Downtown and Midtown Tunnels and the MLK Freeway extension, as part of a 58-year public-private partnership (PPP or P3) with the Virginia Department of Transportation. ERC also provides incident response for the West Norfolk and Berkley Bridges, although operations of these bridges remain with VDOT.