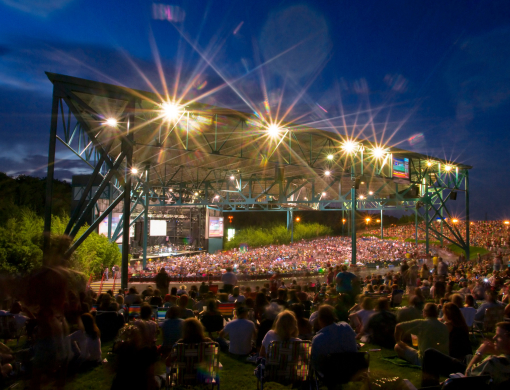 Added on October 23, 2023 by Tamica Jones to
Member News
Charity Balloon Build in the UK
Magnificent Balloon Creations take over UK for Christmas
Local Portsmouth, VA.  Balloon Professional Selected for the Big Balloon Build in the UK.
Hundreds applied, only 75 selected, for the chance to create immersive balloon land out of 125,000+ balloons in Guildford to support the Surrey Charity Network.
Guildford, UK Tamica Jones-Ballard owner of Magnificent Balloon Creations in Portsmouth, VA has been invited to join a talent team of the world's best balloon artists to create an immersive Christmas Wonderland out of 125,000+ balloons in Guildford, UK this December to benefit the Surrey Charity Network.
"We have more than 50 world-class balloon artists traveling from ten different countries to help make a difference through the joy of balloons. It will be the biggest balloon installation to have even been done in the United Kingdom," said Stuart Davies, Director of the Big Balloon Build. "This is the first time we will have worked to support more than 30 local charities, which means a great deal to the Guildford community."
The Big Balloon Build will take over the Charterhouse School's sports center and create the larger-than-life, holiday-themed exhibit out of 125,000 biodegradable balloons in just four days before opening it to the public to walk-thru and enjoy. All proceeds from the event benefit the Surrey Charity Network, a collective of 30 charities in the Surrey/Guildford area that support local children. Tamica is donating her time and talents as a balloon artist, bringing joy and support to children.
Tamica started Magnificent in 2011 and switched it to an LLC in 2023.  Magnificent Balloon Creations has had the opportunity to travel around the country creating massive balloon builds. Tamica was selected from hundreds of applicants to participate in the Big Balloon Build Guildford.
I am extremely excited about attending the Big Balloon Build and I cannot wait to  share  this experience with you.
HELP SURREY CHARITY NETWORK.
Pictures/video of previous Big Balloon Builds are available here.
Follow the Big Balloon Build and Tamica Jones-Ballard on Facebook and Instagram (@thebigballoonbuild + Mbcballoons Instagram and  Magnificent Balloon Creations on Facebook for a behind-the-scenes look during the build week of December 11-15th.
#BigBalloonBuild #BBBGuildford #[MagnificentBalloonCreations #PremiumConwin #GemarBalloons#PeanutBalloons #SurreyCharityNetwork
Gemar Balloons, a leading manufacturer of 100% bio-based rubber balloons, is donating all 125,000 balloons to the cause and Premium Conwin, the world's leading manufacturer of high-quality balloon inflators and ecofriendly balloon accessories, will provide all equipment to inflate the Christmas Wonderland.
About Big Balloon Build: The Big Balloon Build is a non-profit organization that partners with charities to raise awareness and funds to help children in need. Dedicated to creating magical and immersive balloon experiences, every Big Balloon Build is unique offering an amazing opportunity to make a difference through the joy of balloons. Learn more at www.bigballoonbuild.com
Contact: Magnificent Balloon Creations
Email: Mballooncreations@gmail.com
Phone:757-672-3631​
​​
​