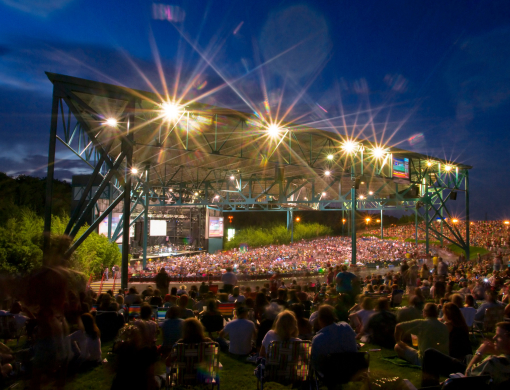 Charles Barker Names New Vice President
Charles Barker Names New Vice President
Alexis Barker, Scion of Company Founder, Continues Family Car Legacy
VIRGINIA BEACH, VA – Aug. 11, 2022 ––Charles Barker Automotive announced that Alexis "Lexie" Barker has been named Vice President of the automotive group. The incoming executive was introduced at a recent all-employee meeting. She is the adopted daughter of the company chairman, Charles Barker.
Ms. Barker recently earned a master's degree from the Graduate School of The College of Charleston, in Charleston, SC; she received her undergraduate Bachelor of Science from Clemson University, Clemson, SC. While attending both institutions, she participated extensively in research programs, as a research assistant and a research presenter.
In addition to her advanced degree coursework, Ms. Barker completed a workplace practicum with Charleston's MUSC Shawn Jenkins Children's Hospital and interned at Children's Hospital of the Kings' Daughters (CHKD) in Norfolk.
In keeping with Charles Barker Automotive's corporate reputation for community involvement, Ms. Barker has also amassed an extensive history of volunteer and community service, including with charities such as Young Hearts for Homeless (which she started in middle school); Champions for Kids; an Operation Smile mission trip to Paraguay; and CHKD Oncology, among others.
Later this year she will be attending the rigorous NADA Academy, which prepares current and future dealership leaders in successful automotive operations and business practices, while examining the latest in industry trends and technology.
(continued)
"I have watched Charlie build his enterprises from the wings, and saw him put his heart into it," said Lexie Barker. "My vision for this company moving forward is to build an even stronger team, to stay committed to our objectives, and to have fun as we continue this legacy together."
"I'm glad to be here; I'm proud to be here. And let's all keep riding with Charlie."
"Lexie will help lead this company to better understand what the next generation car buyer expects from their purchase experience and what they want from dealerships after the sale," said Charles Barker, chairman of Charles Barker Automotive.
"I couldn't be more proud or happier to have Lexie take on this role in our company," Barker said.
About Charles Barker Automotive
A recognized household name in the Hampton Roads market, Charles Barker has been in the auto business since 1971 and is renowned as an advocate for "Good Corporate Citizenship" in the community. Charles Barker Automotive sells luxury automobile brands Mercedes-Benz, Maserati, Sprinter and Pre-Owned European Imports. Visit www.charlesbarker.com
# # #