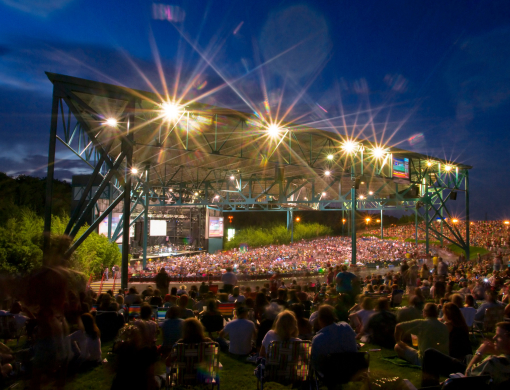 Added on January 18, 2023 by Katie Himlin to
Member News
Croatan Investments Continues to Expand Portfolio Management Team
Croatan Investments is pleased to announce the recent addition of Andrew Krouch as a Vice President in Portfolio Management.
VIRGINIA BEACH, VA (January 18, 2023) – Croatan Investments ("Croatan"), a multifamily investment manager for private wealth, institutional, and retail capital, is pleased to announce the recent addition of Andrew Krouch as a Vice President in Portfolio Management. Mr. Krouch will focus on the execution of asset-level business plans and maximizing asset-level performance through the utilization of Croatan's proprietary analytical models. His responsibilities will also include portfolio-level analytics for the company's various investment vehicles.
"Andrew's deep experience in driving value through both asset and fund-level analytics is an invaluable addition to the Croatan team," said Paul Van, Chief Executive Offer. "I believe his institutional background will continue to elevate both Croatan's internal and external reporting, thus supporting us to continue driving value and providing our investors with the execution and performance they have come to expect from us."
Prior to Croatan, Mr. Krouch served as Vice President of Portfolio Management at BentallGreenOak, where he oversaw the acquisition, development, and management of various real estate investment separate accounts. He had a key role in creating and managing a new industrial development fund by sourcing, underwriting, and supporting fundraising efforts around investments with a total development cost of $1.7 billion. Earlier in his career, he served as a financial analyst at Fannie Mae, where he valued securities and debt instruments. Mr. Krouch received his bachelor's degree in Economics from the University of Virginia.
About Croatan Investments
Croatan Investments is a private equity real estate manager focused on multifamily investments. We have a passion for uncovering new opportunities to create superior results across the market cycle. Founded in 2004, our track record is built upon our opportunistic nature, agnostic approach, and nimble execution. We adapt our strategy across all stages of the market cycle, maintain investment flexibility to consistently seek attractive risk-adjusted returns, and preserve the trust of our investors.
Headquartered in Virginia Beach, VA, Croatan has team members operating in Atlanta, Dallas, Florida, New York City, Washington D.C., and Singapore. Our portfolio currently consists of multifamily assets across the Mid-Atlantic and Sun Belt regions. Croatan Investments is proud to be a certified minority-owned company.
For more information about Croatan Investments, please visit croatan.com.