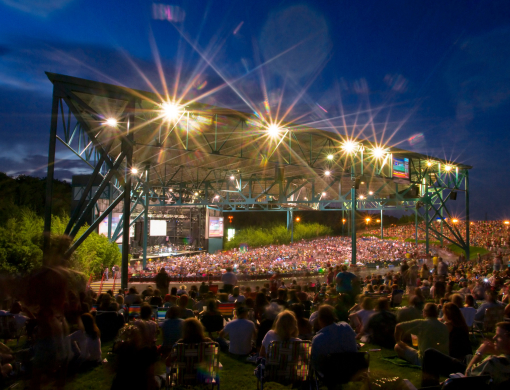 Added on September 28, 2022 by Katie Himlin to
Member News
Croatan Investments Expands Capital Markets Team
Croatan Investments is pleased to announce the recent addition of Chris Zollo as the Head of Capital Markets and Investor Relations.
VIRGINIA BEACH, VA (September 28, 2022) – Croatan Investments ("Croatan"), a multifamily investment manager for private wealth, institutional, and retail capital, is pleased to announce the recent addition of Chris Zollo as the Head of Capital Markets and Investor Relations. Mr. Zollo will be responsible for overseeing fund raising activities for all Croatan investment products, the development of additional vehicles, and communications with both existing and potential investors.
"Mr. Zollo brings decades of experience raising significant amounts of capital for discretionary fund vehicles and building best-in-class capital markets and investor relations team," said Paul Van, Chief Executive Offer. "His knowledge and perspective will support our investment execution platform and help us grow to become a nationally recognized brand."
Over Chris Zollo's 25 years of experience, he has led best in class client service and investor relations teams directly responsible for developing and servicing $10B in assets under management. His roles have been focused on capital raising, executing distribution models, and product development. He also helped create investor relations teams while fostering the professional growth of his teammates.
Prior to Croatan, Mr. Zollo was the Senior Managing Director of Capital Markets at Waypoint Real Estate Investments and led a team that launched their co-mingled fund business into the institutional and private wealth segments. Before Waypoint, he was the Director of Client Service and Marketing at Harrison Street, where he spent 10 years building their institutional fund business. He led business formation with public pensions, large insurance companies, family offices, and various private wealth platforms. The 10 years prior, he helped to build Heitman's Private Wealth and Institutional businesses as the Vice President of Client Service and Marketing. Through large broker-dealers, wealth platforms, and family offices, Mr. Zollo led Heitman's distribution efforts for their publicly traded REIT product offerings.
Mr. Zollo began his career in Boston while working for large asset managers within the mutual fund industry such as State Street, Putnam Investments, and Old Mutual. He received his Bachelor of Arts in History from the University of Massachusetts and is an active member of the MMI, AIMSE, and PREA.
About Croatan Investments
Croatan Investments is a private equity real estate manager focused on multifamily investments. We have a passion for uncovering new opportunities to create superior results across the market cycle. Founded in 2004, our track record is built upon our opportunistic nature, agnostic approach, and nimble execution. We adapt our strategy across all stages of the market cycle, maintain investment flexibility to consistently seek attractive risk-adjusted returns, and preserve the trust of our investors.
Headquartered in Virginia Beach, VA, Croatan has team members operating in Austin, Dallas, Atlanta, New York City, Washington D.C., and Singapore. Our portfolio currently consists of multifamily assets across the Mid-Atlantic and Sun Belt regions.
Croatan Investments is proud to be a certified minority-owned company.
For more information about Croatan Investments, please visit croatan.com