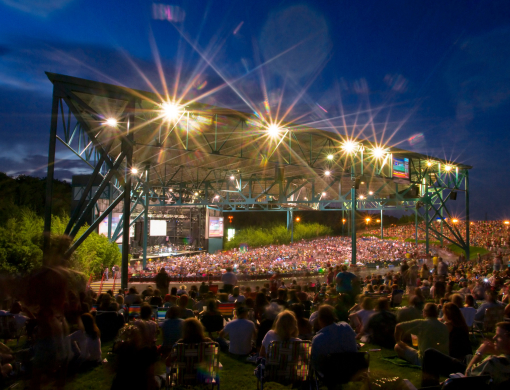 Added on October 26, 2023 by Bailee Keaton to
Member News
Damuth Trane Recognized as one of the 50 Most Community-Minded Companies in Hampton Roads
Damuth Trane has been named an honoree of The Civic 50 Hampton Roads by VOLUNTEER Hampton Roads and Points of Light, the world's largest organization dedicated to volunteer service. The award recognizes Damuth Trane as one of the most community-minded companies in Hampton Roads determined by an independently administered and scored survey.
The Civic 50 Hampton Roads initiative, modeled after Points of Light's national program, provides a standard for superior corporate citizenship, and showcases how companies can use their time, skills and resources to drive social impact in their company and communities.
Companies are selected based on four dimensions of their community engagement program – investment of resources, integration across business functions, institutionalization through policies and systems and impact measurement. The Civic 50 Hampton Roads survey is administered by True Impact, a company specializing in helping organizations maximize and measure their social and business value and consists of quantitative and multiple-choice questions that inform the scoring process.
"We are proud to be included in the list of The Civic 50 Hampton Roads Honorees for 2023," expressed Clint Damuth, Damuth Trane Company President; "Damuth Trane and our team of diligent, caring associates have worked hard to improve our community engagement, volunteerism efforts, and overall investment in our region over the last 53 years of being in business. We are humbled at the recognition and grateful to organizations like VOLUNTEER Hampton Roads for giving us the resources to continue giving back."
For more information about The Civic 50 Hampton Roads and this year's honorees, visit www.volunteerhr.org/civic50hr and https://covabizmag.com/the-civic-50-hampton-roads/
_________________________
About Damuth Trane
Damuth Trane is a Chesapeake-based professional energy services company that specializes in providing comfort solutions to clients through the sale of commercial HVAC equipment, building automation systems, parts, service, and energy solutions. Their client list throughout the Hampton Roads region and Northeastern North Carolina includes K-12 and higher education facilities, hospitals, government bases, commercial buildings and industrial facilities. Damuth Services, Inc. is a Virginia SWaM-Certified Small Business (certification #700167). The business started in 1970 with nine associates and now employs over 240 individuals. Damuth Trane has been honored as one of the Best Places to Work in Virginia every year since 2011.
About VOLUNTEER Hampton Roads
VOLUNTEER Hampton Roads is the only comprehensive volunteer center in Hampton Roads, serving all cities in the Hampton Roads region. We work with our nonprofit members to build their capacity and achieve their missions by providing training, facilitating volunteerism, coordinating large-scale projects, or by complimenting their work through our programs and outreach. We also work with businesses in the Hampton Roads region to encourage civic engagement and employee volunteerism to help create positive change in the local community. For more information, go to www.volunteerhr.org.
About Points of Light
Points of Light is a global nonprofit organization that inspires, equips and mobilizes millions of people to take action that changes the world. We envision a world in which every individual discovers the power to make a difference, creating healthy communities in vibrant, participatory societies. Through affiliates in 200 cities across 37 countries, and in partnership with thousands of nonprofits and corporations, Points of Light engages 5 million volunteers in 14 million hours of service each year. We bring the power of people to bear where it's needed most. For more information, go to www.pointsoflight.org.