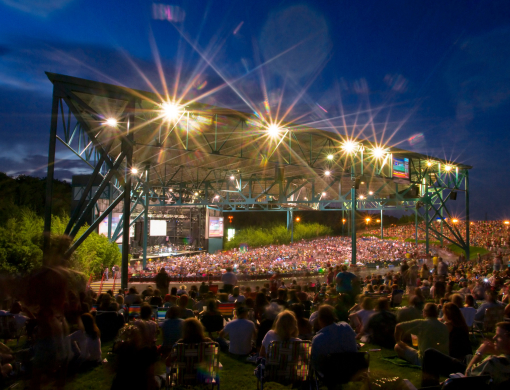 Diversity, Equity, and Inclusion | Collaboration
"You can't just say we set the conditions for businesses to succeed and focus on legislation. Keep the taxes low, keep the regulations off them; it is about a lot more than that. It's about community support; it's
about having that workforce that we need; it's about having equal opportunity; It's about the power of diversity in an organization which gives it strength and ability to make a profit. That's what this Chamber stands for." President and CEO Bryan K. Stephens emphasized the importance of DEI initiatives.
The Hampton Roads Chamber held a Diversity, Equity, and Inclusion forum on February 24 with a panel discussion. Blair Durham, President, and Co-Founder of Black BRAND, Dr. Johnny Garcia, President of the Hispanic Chamber of Commerce of Coastal Virginia, Ms. My Lan Tran, Executive Director of the Virginia Asian Chamber of Commerce; and Councilman Michael Berlucchi, Past President of Hampton Roads Pride, were our guest panelist. The panel discussion focused on collaboration and how organizations representing different facets of the business community can come together and set the conditions for all businesses to succeed.
Hampton Roads Chamber President & CEO Bryan K. Stephens discussed existing challenges and opportunities in Hampton Roads on diversity, equity, and inclusion. "There's a lot of ugliness in the world right now, not much that a Chamber of Commerce can do about that, but you know there's a lot of ugliness here in Hampton Roads too. That ugliness is called racism. That ugliness is
called hatred. That ugliness is called bias towards individuals because of their race, culture, gender, age, or because they have some sort of disability." Stephens continued, "but you know what? This Chamber can't wait to wave that magic wand and help eliminate those problems, whether their conscious or unconscious. We can start chipping away at it, we can start educating people, and we can start making a difference. That's what this forum is all about and what our DEI program at the Chamber is about; it's about making a difference."
Hampton Roads Chamber Vice-Chair of Diversity, Georgie Màrquez, discussed the issues of the small business community, which face challenges of creating innovative strategies for addressing Diversity, Equity, and Inclusion opportunities. "As a small business owner, I know the challenges that are facing the small business community."
Màrquez discussed the goals of the Hampton Roads Chamber DEI Committee.
Cultivate an inclusive ecosystem,
Focus on helping the small and medium-sized businesses,
Collaborate with DEI officers of large companies to share best practices with small and medium-sized businesses
Continue to work to create a 757 region that continues to evoke to embrace the dignity of all people.
Màrquez concluded her comments with a call to action for the audience. "Enjoy the program, be open, learn a lot, and be positive."
Stephens asked the panelist to provide their thoughts on how the pandemic has affected the minority business community. Dr. Garcia expressed that most of the Latino community have careers in the service industry, so the majority of the Latino community faced issues of not being able to return to work. "Most of our members and most of the folks in Latino families are multi-generational families, and most of them are working in the service industries. So they could not go to work or work in a virtual environment. They had to go to physical work, and it hurt them tremendously." Dr. Garcia continued to pivot to the positive, "As my involvement in the Hispanic Chamber, it's my responsibility as a Latino and a Latino leader, to help my community, not just in business, but to be a human. If everyone did that, we would be in a different place."
Durham followed Dr. Garcia and informed the audience how the pandemic has affected the African American business community. "The interesting thing about COVID, as many of you may have heard, is that around 42% of black-owned businesses closed their doors for good, right at the start of the pandemic. Durham discussed what the African American Business community has benefited from and what opportunities lie ahead. "We think about programs like PPP or the Payroll Protection Program. We know those programs are not designed for black-owned businesses because we got 7% of black-owned businesses on the payroll. So there's a unique opportunity there because now we're seeing an unprecedented level of support for minority business development." Durham discussed opportunities to tackle these issues. "We're seeing it in government; we're seeing it at the corporate level with philanthropic support. What this means is, Wow! We can work together
in ways we never dreamed of working together in the past, by simply amplifying others' programs."
Durham engaged with the audience to bring to light the opportunities for minority business development through the significant assets of the Hampton Roads Region. Members of the audience mentioned people, education, military, and water. Durham informed the audience of substantial regional advancements that can positively impact the minority business community. "We have development happening; we have the HRBT, offshore wind coming, casinos, you name it. Military Circle is going to be huge. So if we take this opportunity to rally around minority business development, we're resolving that brain drain issue long term."
Councilman Aaron Rouse asked the panel, what actual goals company DEI programs can set to ensure actual implementation. My Lan of the Virginia Asian Chamber of Commerce emphasized how America is moving in the right direction to address the opportunity of DEI implementation in the United States, including more diverse supply chain structures. "The U.S. is moving along, we have good learners, we organize, we have a vision, and we motivate our leaders to begin implementing the
programs." My Lan continued, "It's coming from supply chain diversity. Corporations began to see that their benefits and outcomes come from the people who work for them and the people who utilize their policies to assist. So the supply diversity movement has changed America; it has done well for America. We have a long way to go, but I am happy that we are having that conversation, and I'm hopeful that conversation is enhancing that understanding of treating people better."
Stephens discussed the ongoing policies of diversity, equity, and inclusion that the Hampton Roads Chamber continues to follow and what opportunities align from small businesses to large corporations. "We at the Hampton Roads Chamber do, as we have for years, promote the concept of corporate and civic responsibility. I think it's a fact that corporations, large and small businesses alike, are more profitable in areas with a good quality of life. Where there's equality, where we have children that have equal opportunities to come up and be successful and have high good-paying jobs."
James White, of Safelite AutoGlass, and Hampton Roads Chamber Vice-Chair of Sports, asked the panel what the next steps would be to bring organizations together. Councilman Berlucchi responded saying, "There are many aspects that we can consider when describing how the business community can become more inclusive, but I would like to just focus on one and that relates to visibility." Councilman Berlucchi emphasized the importance of the opportunities at hand and the next steps. "I think it critically important; it's vital that as individuals, as professionals in our field, and also as organizations that we make pro-active attempts to recognize the importance and the dignity of the community we serve. To our customers, our employees, our stakeholders. Individually and, collectively."
The Hampton Roads Chamber is proud to serve this region as an Impactful Advocate, Inspiring Ignitor, Regional Collaborator, and Powerful Economic Partner, setting the conditions for businesses to succeed.
Thank you to our sponsors GEICO, The Port of Virginia and Sentara Healthcare, and Optima Health.