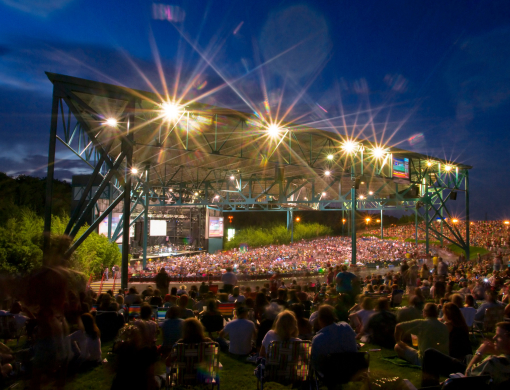 EVMS Students Move In To Newly Renovated Hague Club Apartments
Creative Development Partners (CDP), an affiliate of Divaris Real Estate Inc, announces the completion of two campus housing buildings for Eastern Virginia Medical School (EVMS). Hague Club Apartments consists of 82 units throughout eight buildings located at 600 Fairfax Ave., at the intersection of Olney and Colley avenues. CDP estimated completion of the first two buildings in early August, and tenants were able to move in the week of July 25.
Hague Club Apartments were built in 1985. CDP, a full service development company that provided owner's representative services on the project, began renovations in December 2021 with Clancy & Theys and TS3 Architects. Renovations included major structural repairs, encapsulated crawl spaces, new windows and siding, new kitchen cabinets and counters, new plumbing fixtures, new HVAC equipment and new roofing.
The CDP team consists of Steve Lucas, chief operating officer and Morgan Lucas, assistant development manager.
"Challenges on the project included floodplain issues which called for the raising of two buildings as well as addressing major water and termite damage. Careful design and construction monitoring will yield a renovated complex that EVMS can be proud of and will last them for many years to come," said Steve Lucas.
The remaining buildings are scheduled to be completed October 2022 – December 2022.
About Creative Development Partners (CDP)
CDP (www.cdp-va.com), an affiliate of Divaris Real Estate Inc, is a full-service development company providing clients with a number of creative solutions to transform their vision into a feasible and functional asset. From construction management, owner's representative services, land acquisition, feasibility analysis, entitlements, build-to-suit, fee development or lease purchase, CDP customizes its approach to meet every client's unique needs.
With extensive knowledge in sustainable building practices and rating systems, CDP integrates practical strategies early on in the process, finding the best path to green – meeting sustainability goals in a timely, economical way. CDP's portfolio of high profile clients includes STIHL, Norfolk Southern, Towne Bank, CHKD and Fort Monroe.
About Divaris Real Estate
Divaris Real Estate, Inc. (http://www.divaris.com) is headquartered in Virginia Beach, VA with offices in Newport News, Norfolk, Richmond and Roanoke, VA; Charlotte and Raleigh, NC; Beverly Hills, CA; and Washington, DC. Divaris Real Estate and Divaris Property Management Corp. are divisions of The Divaris Group, an international real estate brokerage and property management company that currently manages, sells and/or leases approximately 31 million square feet of prime office, retail and industrial space from New Jersey to Florida. Gerald S. Divaris is Chairman of the Board and CEO, and Michael B. Divaris is President and Chief Operating Officer of Divaris Real Estate, Inc.
Divaris Real Estate is a member of Realty Resources, (http://www.realtyresources.org/) a national group of independent retail property brokers and managers, covering 91 major markets throughout the U.S. DRE is also the Virginia affiliate for The CORE Network, (http://www.corenetworkcre.org/) a national group of office and industrial brokers with affiliates throughout the U.S., Canada, Mexico, Asia and Europe. These organizations represent corporate and institutional clients, tenants and buyers in all aspects of leasing, development, management, sales and acquisitions.
For interview requests, additional information or high-resolution images, please contact Janelle Burchfield Communications and Public Relations Consultant (hello@JBdigital.media).
###