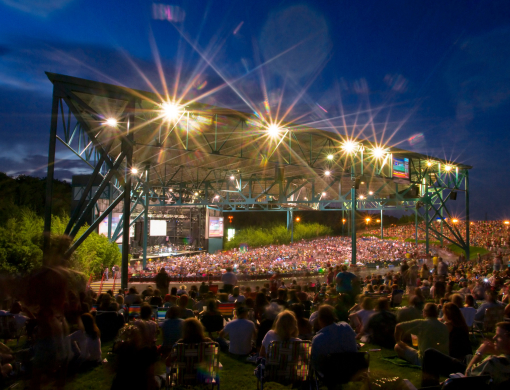 Girl Scouts of the Colonial Coast Honors Trailblazer Girl Scouts at the 2022 Famous Formers Luncheon
Girl Scouts honors trailblazing women in STEM at the 2022 Famous Formers luncheon.
Girl Scouts of the Colonial Coast (GSCCC) hosted their annual Famous Formers luncheon on September 15 at the Hampton Roads Convention Center with nearly 300 guests in attendance. Ten women were honored, Girl Scout alum who have distinguished themselves as outstanding role models for girls and other women through their professional and volunteer achievements. This year's honorees came from science, technology, engineering and math fields.
Three of the women were recognized posthumously and were African-American women mathematicians known as NASA's "human computers" and spotlighted in the film, Hidden Figures. They were Katherine Johnson, Dorothy Vaughan and Mary Jackson. Janice Johnson, a native from Hampton who was a Girl Scout in Mary Jackson's troop, was a guest speaker at the luncheon.
Present day trailblazers honored were Kimberly Brush, Director, NASA Langley Office of STEM Engagement at NASA; Colita Nichols Fairfax, PhD, Professor at Norfolk State University; Sharon Martin, Vice President, Old Point National Bank; and Lisa Ziehmann, Associate Director, NASA Langley Research Center. In addition, three women were recognized as up-and-coming trailblazers, Future Famous Formers honorees: Dr. Meredith Borza, Patient First; Melanie Dare Garrett, RN, HCA Chippenham Hospital; and Sara Mackenstadt, Senior Staff Accountant, Osage Inc.
GSCCC also honored NASA Langley Research Center with the council's Community Partnership Award, recognizing the many program partnerships developed for more than 20 years. The award was accepted by Clayton Turner, Director of NASA's Langley Research Center in Hampton, Virginia.
Also, in attendance and part of the luncheon program were three current Girl Scouts who won Girl Scouts of the USA's To the Moon and Back essay contest. Each contest winner will receive a Space Science badge that's been to space on NASA's Artemis I. That mission is NASA's first step toward the goal of sending the first woman and the first person of color to the moon.
In addition to honoring this year's class of Famous Formers, the event, emceed by 13News Now Anchor Janet Roach who is also a Girl Scout alum, celebrated 110 years of Girl Scouting and its legacy of leadership.
About Girl Scouts of the Colonial Coast
Girl Scouts of the Colonial Coast, a United Way agency, serves nearly 12,000 girls in grades K through 12 with the help of more than 5,000 adult volunteers in southeastern Virginia and northeastern North Carolina. Girl Scouts offers a one-of-a-kind leadership development program for girls, unleashing the G.I.R.L. (Go-getter, Innovator, Risk-taker, Leader)™ in every girl. Since 1912, Girl Scouts has been building girls of courage, confidence and character who make the world a better place. To volunteer, reconnect, donate or join, visit www.gsccc.org or call 1-800-77SCOUT.
###
Photo: Top row: Janet Roach, GSCCC Board Chair Marisa Porto, Clayton Turner, Sara Mackenstadt, Dr. Colita Fairfax, GSCCC CEO Tracy Keller, Second Row: Dr. Kimberly Brush, Melanie Dare Garrett, Dr. Meredith Borza, Sharon Martin.