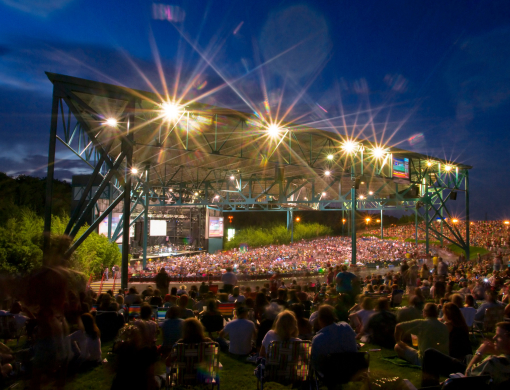 Added on October 11, 2023 by Sonja Barisic to
Member News
Hampton Roads Community Foundation Hosts Race and Money: How You Can Make an Impact
Free Public Event Features Author, Activist Edgar Villanueva
NORFOLK, Va. – Edgar Villanueva, author, activist, and expert on issues of race, wealth, and philanthropy, will be the guest speaker at "Race and Money: How You Can Make an Impact" on Thursday, Oct. 19, at 7 p.m. at Attucks Theatre, 1010 Church Street.
The free event, hosted by the Hampton Roads Community Foundation, is a follow-up to "Beneath the Surface," a collaboration between the Virginia Humanities and the Foundation exploring the ways that race has shaped and continues to shape this region and its communities.
The first 100 guests to arrive will receive a free copy of Villanueva's best-selling book, "Decolonizing Wealth."
Villanueva is founder and CEO, Decolonizing Wealth Project and Liberated Capital, and an enrolled member of the Lumbee Tribe. He advises a range of organizations, including national and global philanthropies and Fortune 500 companies, on social impact strategies to advance racial equity from within and through their investment strategies. Learn more about Villanueva at edgarvillenueva.net.
Barbara Hamm Lee, host of "Another View" on WHRV-FM and owner/consultant with Sharing Info, LLC, will moderate the event.
"'Race and Money' is an opportunity for people from all walks of life to have a safe space to have meaningful conversations about race and money," said Vivian Oden, the Foundation's vice president for equity and inclusion and organizer of the event. "It is important we understand the impact racism plays in our society on building wealth so we can heal and bring about change."
After the event, the public also is invited to continue the conversation at two free community forums, "Community Conversations." They will take place on Tuesday, Oct. 24, at 5:30 p.m. at Kroc Center, 1401 Ballentine Blvd., Norfolk, and Thursday, Oct. 26, at 5:30 p.m. at Portsmouth YMCA, 4900 High Street W., Portsmouth.
Limited child care will be available at each location. Dinner will be provided for each attendee. Registration is required by Oct. 16 at bit.ly/CommunityConversationHRCF.
With roots dating back to 1950, The Hampton Roads Community Foundation is a permanent charitable endowment with over $500 million in assets. It has awarded over $344 million in grants and scholarships since its founding.
The Foundation brings the community together to tackle important concerns and advance racial equity. It also plays a critical role in community leadership, tackling such regional issues as early childcare and education, homelessness and affordable housing, climate change and disaster responsiveness, and regional economic competitiveness. The Foundation's mission is to make life better in Hampton Roads through grantmaking, philanthropy, and civic engagement. Its vision is a thriving community with opportunity for all.