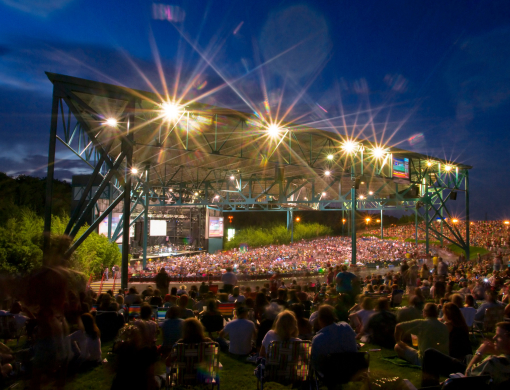 Langley Federal Credit Union Announces 2022 Jean M. Yokum Scholarship Winners
FOR IMMEDIATE RELEASE
Contact: Fred Hagerman, SVP / Chief Marketing Officer, 757.643.8741, fhagerman@langleyfcu.org
Newport News, Va. – (June 2, 2022) – Six deserving college-bound members of Langley Federal Credit Union will receive Jean M. Yokum College Scholarships, named after the credit union's former president and CEO.
Langley Federal Credit Union awards the $5,000 scholarships each spring. This year, the credit union increased the number of scholarships from four to six to honor the legacy of Yokum, who passed away last August.
Recipients showcase academic excellence and community involvement as well as the same work ethic and dedication as Yokum, who gave 58 years of service to Langley, starting as a teller. The Peninsula Community Foundation manages the program and coordinates decisions about the scholarships with a committee of community leaders volunteering their time.
This year's scholarship recipients are:
Caroline Alstick, who will attend the University of South Carolina after graduating from Kellam High School in Virginia Beach. She volunteered for the Chesapeake Bay Foundation, 4-H Camp and Twinkle Toes Performing Arts Company, and she was a counselor for the Middle School Entrepreneurship Camp. Caroline plans to pursue an international business degree in hopes of one day owning her own business.
Jonathan He, who will attend Johns Hopkins University after graduating from Princess Anne High School in Virginia Beach. Jonathan was a remote volunteer for Ralph H. Johnson VA Medical Center, teaching assistant at Old Dominion University for Gen Cyber camp and communications and strategic initiatives manager of Q-munity. He also was a research intern with Professor Xiangyang Li at Johns Hopkins University multiple times. Jonathan is looking to pursue a bachelor's degree in computer science in hopes to help solve novel security challenges.
Thomas Patterson, who will attend Virginia State University this fall after graduating from Western Branch High School. Thomas volunteered for Central Baptist Church, First Baptist Church, Boy Scouts of America and National Harbor Society. He currently works at YMCA as a Red Cross-certified lifeguard. Thomas's goal is to become a Doctor of Pharmacy by earning a bachelor's of science in chemistry.
Nathanael Virgil-Fenelus, who is excited to attend Embry-Riddle Aeronautical University after graduating from Tabb High School in Yorktown. Nathanael volunteered at Virginia War Museum Children's Camp, York County Youth Commission, Our Lady Queen of Peace Catholic Church, Naval Sea Cadet Corps and Civil Air Patrol. Nathanael plans to pursue a degree in aerospace engineering before joining the Navy to become a fighter jet pilot.
Levi Walker, who graduated from Maryfield Academy, a home school program, and will attend Virginia Tech. Levi volunteered for AWANA Clubs, as head counselor at Peninsula Community Chapel's Sportsworld, robotics mentor for the FIRST LEGO League Teams and with Peninsula Community Chapel KidzMin. Levi also had a student volunteer internship at NASA Langley Research Center. Levi will pursue a bachelor's of science with the goal of majoring in computational modeling and data analytics.
Madison Wilhelm, who is excited to attend Liberty University after graduating from Kecoughtan High School in Hampton. Madison volunteered with Liberty Church Student Leadership Team and Bluebird Gap Farm; was a member of Chi Alpha, Youth-in-Government Club and Rho Kappa History Honor Society; and competed on the Varsity Swim Team. Madison plans on double majoring in global studies and business administration with a focus on humanitarian aid so she can help people where most needed.
Langley Federal Credit Union has a long history of community involvement and charitable giving dating back to the founding of the credit union in the 1930s. With a commitment to making a difference in the communities it serves, Langley for Families Foundation was launched in 2014 to support causes and charities benefiting children and families.
Langley Federal Credit Union is a federally chartered credit union, regulated and insured by the National Credit Union Administration. Langley Federal Credit Union serves more than 330,000 members and has $4.5 billion in assets, ranking the financial cooperative as one of the 100 largest credit unions in the country. Langley is a full-service financial institution where everyone can save, borrow and spend wisely. Located in Hampton Roads, Langley has over 670 employees, 21 branches and more than 55,000 surcharge-free ATMs throughout the region. For more information, visit www.langleyfcu.org.