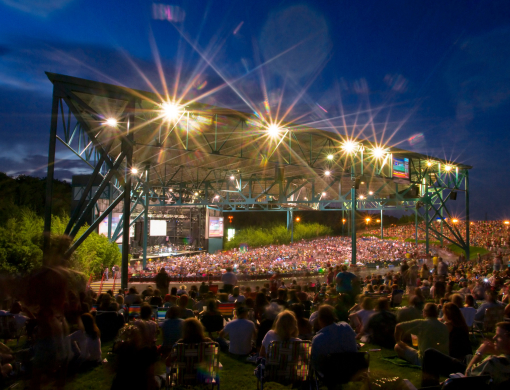 Langley for Families Foundation Raises Record at Charity Golf Classic
FOR IMMEDIATE RELEASE
Contact: Fred Hagerman, SVP / Chief Marketing Officer, 757.643.8741, fhagerman@langleyfcu.org
Langley for Families Foundation Raises Record-Breaking $520,000
at Charity Golf Classic
NEWPORT NEWS, Va. – (May 25, 2022) – Langley for Families Foundation hosted its eighth Annual Charity Golf Classic at Golden Horseshoe Golf Club in Williamsburg on May 17 and raised a record-breaking $520,000 in gross profits for local nonprofits.
The Foundation hosted two tournaments on both the Gold and Green courses for 156 golfers, up from the tournament average of 124. Golfers were treated to a sunny day on the course with multiple chances for hole-in-one prizes, like a Chevy Frontier or a Harley-Davidson motorcycle, and course challenges.
Golden Horseshoe Golf Pro Erick Mellott joined players on the course for a Beat the Pro contest and a chance to win a TaylorMade Stealth driver. Congratulations to the first-place team on the Gold Course – Chris Fagan and his team with PSCU, and the first-place team on the Green Course – Jay Burnell and his team with Parker Burnell Real Estate Group
"We are so grateful to our sponsors, partners and volunteers for their commitment to the mission and their willingness to support families in Hampton Roads," said Fred Hagerman, Langley For Families Foundation's chairman. "We had a record-breaking year because of individuals and businesses stepping up to meet the need and help others."
The previous gross proceeds record of $389,000 was set last year.
The event's Platinum sponsors are vendor partners whose values and commitment to making a difference align with Langley: CUNA Mutual Group, Glenn Development, Immediate Mailing Services (IMS), Lumin Digital, PSCU, VISA and VISA DPS.
Net proceeds from the Charity Golf Classic will be granted to Hampton Roads nonprofits in the areas of healthcare, housing and human services, and access to education.
Langley Federal Credit Union has a long history of community involvement and charitable giving dating back to the founding of the credit union in the 1930s. With a commitment to making a difference in the communities it serves, Langley for Families Foundation was launched in 2014 to support causes and charities benefiting children and families.
Langley Federal Credit Union is a federally chartered credit union, regulated and insured by the National Credit Union Administration. Langley Federal Credit Union serves more than 330,000 members and has $4.5 billion in assets, ranking the financial cooperative as one of the 100 largest credit unions in the country. Langley is a full-service financial institution where everyone can save, borrow and spend wisely. Located in Hampton Roads, Langley has over 670 employees, 21 branches and more than 55,000 surcharge-free ATMs throughout the region. For more information, visit www.langleyfcu.org.
###