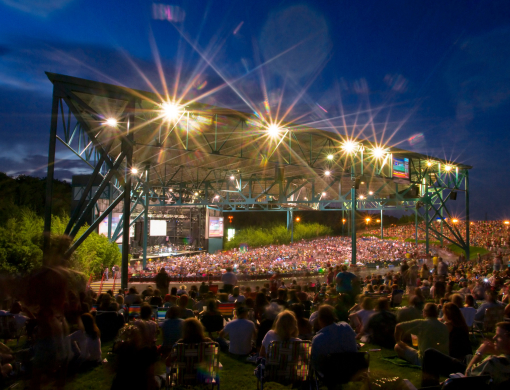 ODU President Hemphill Reminds Hampton Roads the Value of Higher Education
"Before the end of 2021, we were pleased to announce that ODU is now an R1 institution, indicating 'very high research activity.' from the Carnegie Classification of Institutions of Higher Education. This improves our brand. We are now at the highest level possible for a research institution in the United States.",Dr. Brian Hemphill, President of Old Dominion University.
The Hampton Roads Chamber is proud to partner with Old Dominion Strome College of Business to connect and provide resources to our entrepreneurs and business owners in Hampton Roads, setting the conditions for businesses to succeed. The Hampton Roads Chamber serves this region as an Impactful Advocate, Inspiring Ignitor, Regional Collaborator, and Powerful Economic Partner.
President and CEO Bryan K. Stephens praised the audience of the Chamber Strome Businesses Series and graced Dr. Jeff Tanner, Dean and Professor of Marketing for Old Dominion Strome College of Business, for the partnership of the Hampton Roads Chamber and Old Dominion University Strome College of Business. "Over the last six years, we've had a tremendous partnership with that school and with Dean Jeff Tanner. Dean Tanner serves on my Board of Directors and is one of my primary advisors to everything we do at the Chamber, so Jeff, thank you so much for coming in to serve."
Thresa Joyce, Senior Vice President of Commercial Real Estate Team Lead for Atlantic Union Bank, provided Series Presenting Sponsor Comments on behalf of Atlantic Union Bank. "We really believe in supporting education as well as supporting the Chamber and all that Bryan does for all in the region."
Dr. Jeff Tanner introduced the keynote speaker and emphasized, "The Strome College of Business is open for business." This indicates welcoming new students to the program and collaborating with businesses and corporations to generate and retain talent here in Hampton Roads.
Dr. Brian Hemphill is Old Dominion University's 9th President. He began by acknowledging Hampton Roads Chamber President & CEO Bryan K. Stephens and Dr. Jeff Tanner." I really would like to acknowledge both of you for your commitment to providing strong leadership, growing partnerships, and expanding opportunities throughout the region, our businesses, as well as our individual citizens. You guys are champions; I appreciate both of you.
The student loan debt crisis is a growing topic of discussion, and Dr. Hemphill explained the purpose of why higher education is still essential. "Ultimately, higher education's purpose is to equip students for success in life, the workplace, and their communities. This purpose has remained constant for centuries; however, everything around higher education is changing." Dr. Hemphill emphasizes that Old Dominion University is taking charge to stay at pace with growing changes in higher education. "The universities that keep these changes at the forefront will survive and thrive during these challenging times. Standing before you today, I commit that ODU will be one of those leading institutions." Dr. Hemphill mentions that we are at a critical crossroad where higher education is being questioned as a private privilege rather than a public good. Dr. Hemphill advocates, "We must do more to protect and promote accessibility and affordability for current and future generations of students! We must ensure that we continue to provide high-quality educational opportunities!"
Dr. Hemphill said the opportunity of universal impact on Old Dominion University through online learning has endless potential. "The reality is that ODU has been a leader in online education within the Commonwealth for the past 30 years, but competition is increasing; ODU must take profound steps to grow online in new ways." Dr. Hemphill continues, "It is predicted that the big 50 institutions will dominate the online market within the next decade. I want to ensure each of you that we are positioning ODU to be one of the big 50 in terms of online education because otherwise, you disappear if you don't compete. ODU will not be an institution that struggles under the weight of competition."
Thom Watkins, Vice President of Business Sales for Cox Communications, provided pre-recorded remarks on behalf of Chamber Strome Series Member Spotlight Sponsor Cox Communications. "Over the past couple of decades, we've invested billions into building a nationwide network with the purpose to serve the community, from San Diego to right here in Hampton Roads. We continue to invest in our network to ensure that businesses have what they need to succeed.
Sherry Norquist, Director of Community Engagement and Impact, provided Member Spotlight Sponsor Comments on behalf of Sentara Healthcare and Optima Health. "For as many trials and tribulations caused by the crippling of the pandemic, we chose to look at those challenges as opportunities." Norquist concluded her statements with a call to action for the community with a reference great Dr. Martin Luther King Jr. "Life's most persistent and urgent question is, 'What are you doing for others."