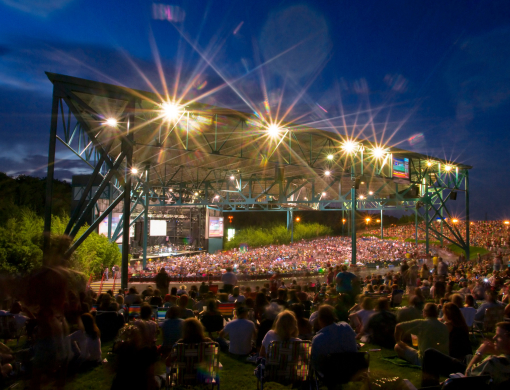 Recent West Virginia Initiative Models Hampton Roads Collaboration and Child Care Business Services
Early Education Business Consultants announces initial outcomes and opportunities through a collaborative initiative for business startup, sustainability, and expansion.
(Virginia Beach, VA September 26, 2022) Early Education Business Consultants (EEBC), a nationally known early child care business systems company headquartered in Virginia Beach, announces outcomes of a contract with West Virginia's Small Business Development Center (SBDC) which models EEBC's Hampton Roads regional Early Education Business Program.
In January 2022, EEBC began working with Stone Strategies, West Virginia SBDC, West Virginia Department of Health and Human Resources (WVDHHR), the Child Care Resource and Referral (CCR&R) network, and other child care industry organizations to increase awareness and understanding of the child care industry's business challenges specific to West Virginia and analyze best practices which could be implemented. With 64% of West Virginians living in a child care desert without adequate access to quality early education, the impact on families, economic development, and workforce stability was significant.
"The business systems consulting, collaborative leadership, and child care owner training we have implemented in Hampton Roads over the past ten years with the Hampton Roads SBDC and child care industry organizations such as Virginia Beach's GrowSmart, Chesapeake Thrives, Minus Nine to Five,  Smart Beginnings, and our cities, is now assisting West Virginia to serve their businesses and communities," said Lauren Small, owner of Early Education Business Consultants.
The partners in the West Virginia initiative recruited eleven child care businesses for eight EEBC business training sessions conducted January through April. The program also included eleven West Virginia SBDC business coaches who volunteered to participate so they could become more knowledgeable about the intricacies of the child care business model. Additionally, five West Virginia DHHR child care technical assistants and Child Care Resource and Referral staff participated in the series to make deeper connections within the early childhood landscape. EEBC developed and conducted a train-the-trainer component for half-hour sessions prior to each business program session to support the SBDC coaches and DHHR technical assistants.
Several outcomes are evident from conducting the EEBC Early Education Business Program with business coaches in West Virginia:
141 surveys were conducted throughout the program with 91% of the participants responding that they learned from the program.
Though the lowest score came when participants were asked about their confidence with the child care business model, this score increased throughout the eight sessions, showing an improvement in confidence from only 62% who felt confident to 90%.
SBDC coaches, CCR&R, and West Virginia DHHR child care technical assistants gained knowledge of business concerns and needs specific to the child care industry and built an ongoing, supportive network.
The West Virginia SBDC has already responded to many business owners who want to start, expand, or stabilize their child care business. One child care center owner with three sites was looking for a business coach and a financial education program. The business is exploring whether it can expand further to serve even more children.
"I feel my biggest takeaway was the relationships and the connections that I made," said Paula Sikora, owner of Sikora Montessori in Wheeling, WV. "I think that's been helpful in executing my vision. The ARP (American Rescue Plan) Child Care Stabilization Payments and the EEBC business program together helped raise my awareness of where we were spending money. That made me more comfortable to spend. When it first started, I felt I needed to save the funding because I didn't feel confident. The business class helped me see the need to reinvest funding in our physical space. We have put almost every penny that we've gotten since we began into our building with two new kitchens, a laundry room (as I had been taking home laundry for 14 years), and three dishwashers which means sixty children's plates, spoons, and cups are not being washed by hand. This has taken a huge load off the staff and me. We also renovated our bathrooms, added a privacy fence, have all new floors, paint, and security cameras."
The responses to participants in the Hampton Roads Early Education Business Program, many who have moved along significantly since their initial involvement have expressed similar experiences. Theresa Cox-Ford, owner/director of Toddler Time CDC in Portsmouth admits that before attending the EEBP program, she had no idea how the business was doing financially and preparing for the future.
"With the budgeting and forecasting I now have metrics to know where we are as a business!" said Theresa. "I have found that I can delegate a lot of what I was doing, from my administrative assistant to my husband! Just as useful has been the wide range of technology which I can do myself, from running reports to setting up Zoom meetings. I also have implemented time for the staff to meet and receive training, and we have a Teacher of the Quarter which is determined by using a "catcha board" where staff members are recognized for doing something good."
In Hampton Roads, early child care centers and family child care programs have an opportunity to gain networking, training, and consulting through the EEBC's Leadership Academy this Fall. Registration is open for both Southside and Virginia Peninsula owners and divided into for-profit, non-profit and family child care programs to meet specific needs of each group. These programs are funded by Virginia Beach GrowSmart, Chesapeake Thrives, and Smart Beginnings Virginia Peninsula.  For more information to register or for other businesses and organizations interested in learning more about Early Education Business Consultants services, contact Lauren Small at 757-618-9218.
About
Lauren Small, CEO, founded Early Education Business Consultants (EEBC) in 2010. The company is a leader in the early child care education industry, assisting SBDCs, cities, counties, early child care providers, and communities at large to create a stable, sustainable business model that can be implemented in child care centers, preschools, and family day homes. EEBC services include consulting, collaborative leadership, program development and "train the trainer" programs so communities have a framework for supporting their own early childhood business systems. In 2014, the Hampton Roads Small Business Development Center (SBDC) won the Small Business Administration's "Small Business Development Center Excellence and Innovation Center" Award because of Lauren's ground-breaking work.