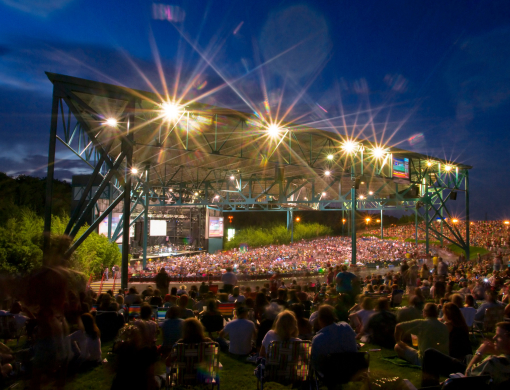 Sentara Healthcare Awards Three Grants to Hope House Foundation
Hope House Foundation has been awarded three grants from Sentara Healthcare as part of its commitment to address social determinants of health and reduce health disparities.
The first grant of $25,000 in 2020 assisted Hope House Foundation recruit and train 112 direct support professionals who provide services for adults with intellectual and developmental disabilities. The training included behavioral health, medication management and first-aid to equip them with the skills to provide optimal services to the men and women supported by Hope House.
A $70,000 grant in the fall of 2021 supports innovative approaches to direct support professionals retention and recruitment. Still in the beginning stages of funds received from Sentara Healthcare, Hope House has created three new positions called engagement coordinators that focus on positive behavioral support and person-centered planning. Two direct support professionals are getting positive behavioral support certifications through Virginia Commonwealth University. Additionally, Hope House Foundation has reached 76% retention rate within the 1st quarter of the grant period.
"We are grateful for Sentara's support to reach our shared goal of training and education for skilled careers so our employees have improved and sustainable economic opportunities," said Elena Montello, Hope House Foundation director of development.
The third grant of $100,000 is a partnership with Sentara Healthcare in connection with LISC Hampton Roads, affordable housing developer Lawson Companies, and Hope House Foundation. The grant supports health and wellness activities and programming including providing adaptive equipment, a community garden and facilitation of telehealth access for residents of the affordable housing community, Market Heights in Norfolk.
Hope House Foundation is the only organization in Virginia that provides support for people with intellectual and developmental disabilities exclusively in their own homes no matter how complex their disabilities may be. Currently, serving more than 122 people in Norfolk, Chesapeake, and Virginia Beach, Hope House is known as an innovator and leader in the field. Hope House has worked on the frontlines of the battle for independence and true citizenship or people with disabilities for more than 55 years. For more information, visit www.hope-house.org.
Sentara Healthcare celebrates more than 130 years in pursuit of its mission – "we improve health every day." Sentara is an integrated, not-for-profit health care delivery system with more than 29,000 employees (including 1,375 physicians and advanced practice providers), 12 hospitals in Virginia and Northeastern North Carolina and the Sentara Health Plans division which serves over 900,000 members. Sentara is recognized nationally for clinical quality and safety, and is strategically focused on innovation and creating an extraordinary health care experience for our patients and members. Sentara was named to IBM Watson Health's "Top 15 Health Systems" in 2021 and 2018, recognized as a "Best Employer for Women" by Forbes in 2020, and ranked as one of Forbes "America's Best Employers" in 2018.
Local Initiatives Support Corporation (LISC) is a national nonprofit that provides financing and support for community development. The Hampton Roads office is one of 39 local offices around the country. LISC Hampton Roads works with local government, community development corporations and other nonprofits to revitalize neighborhoods and enhance opportunities.