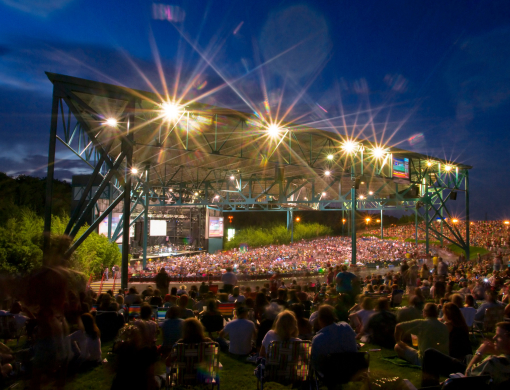 Added on March 30, 2023 by Christine Gustafson to
Member News
The Breeden Company Adds Two New Executives to Multifamily Division's Leadership
Virginia Beach, Va.—The Breeden Company, the nationally recognized Virginia Beach–based real estate development firm, announced today the promotion of two longtime Breeden associates to executive positions within the multifamily division. Jamie Kane, vice president of new development, and Christine Caldwell, vice president of third-party management, have both built strong track records driving revenue growth, stewardship and partnerships with owners, investors and community partners. The promotions are reflective of the company's commitment to build and maintain a strong and dynamic management team as it continues to expand its third-party management offerings as well as ensuring superior multifamily products in the Breeden-owned portfolio pipeline.
"These promotions are a testament in recognizing the hard work and dedication of two of our fiercest team members," said President of Breeden Property Management Bonnie Moore. "As The Breeden Company's multifamily division continues to grow, it is important to acknowledge Jamie's and Christine's contributions to our organization. 2023 is a year of growth for our division, which means it is important that we elevate and recognize our team members for all they do to make The Breeden Company a success."
Jamie Kane joined the organization over 18 years ago. In his new role, he is tasked with producing critical and high-level development coordination and workable solutions required for efficient management of the Breeden-owned new construction multifamily projects. He is responsible for ensuring that each development meets or exceeds the financial and prospects'/residents' perceived goals of the project.
Christine Caldwell is an accomplished property management professional with extensive experience in the multifamily industry, excelling and improving portfolio performance and building teams. Christine joined The Breeden Company in 2016 as a regional director; she arrived at Breeden following a long tenure with UDR. Offering more than 30 years of industry experience and expertise, Christine focuses on revenue optimization through strategic initiatives while also driving property performance for Breeden's third-party portfolio of communities. She specializes in promoting a service centric community environment for residents, creating value for all investors and engaging on-site teams. Christine holds a Bachelor of Science degree from Old Dominion University.
ABOUT THE BREEDEN COMPANY
Nationally recognized, with more than 60 years of expertise in every facet of the industry, The Breeden Company is a vertically integrated real estate development organization that boasts market-leading divisions including commercial real estate, multifamily property management and general contracting. With a portfolio of over 25,000 apartments and 2 million square feet of retail and office that have been owned, managed and developed, The Breeden Company is one of the premier real estate development firms in the country. Breeden Realty is one of the top commercial real estate firms in Virginia (Virginia Business, 2022); Breeden Property Management is one of the top multifamily property management firms in the country (Multi-Housing News, 2022); Breeden Construction, the much-acclaimed multifamily general contractor for numerous third-party clients, is one of the top multifamily builders in the country (Multi-Housing News, 2022). For more information regarding The Breeden Company, visit www.thebreedencompany.com.