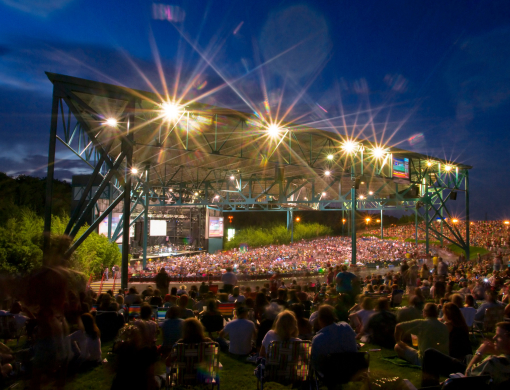 The Breeden Company Announces Departure of Vice President Barry Tomlin
Virginia Beach, Va.—The Breeden Company, the nationally recognized Virginia Beach-based real estate development firm, today announced Barry Tomlin, vice president of property management, is departing The Breeden Company effective August 5th; Barry has been with the Breeden organization since 2007. His decision to leave the company is due to personal reasons, wanting to be closer to family in another region of the country. With new leadership, this now provides an opportunity to restructure the organization's property management division. Bonnie Moore will serve as President of Property Management. Currently, Moore serves as the division's operations director.
"Over the last 10 years, we have created a considerable amount of value in the multifamily sector through the implementation of our trademarked luxury lifestyle brand, Enriched Lifestyle Communities, as well as pursuing more business opportunities in the third-party management side of the industry. We appreciate Barry's contributions to the property management division. Under his stewardship, he has created a strong portfolio, where our communities are averaging 98% occupancy. Because of his work, our organization is positioned to take advantage of new opportunities. We all wish Barry the very best," said Breeden Company founder and Chairman of the Board, Ramon W. Breeden, Jr.
"The Breeden executive leadership has great confidence in Bonnie's leadership capabilities, and her appointment demonstrates the strength of Breeden's succession planning and talent pipeline," said Tim Faulkner, Chief Executive Officer.
At the same time, another senior leadership promotion has been made in the property management division that will continue to position The Breeden Company for long-term success, while continuing to deliver for clients and communities. Mark Denny, an 11-year Breeden associate has been promoted to Vice President of Property Management. Denny's new role will support the goals and initiatives of The Breeden Company's property management division by furthering collaborative strategies and operational efficiencies for prospective client and business development to grow Breeden's third-party management portfolio.
ABOUT THE BREEDEN COMPANY
Nationally recognized, with more than 60 years of expertise in every facet of the industry, The Breeden Company is a vertically integrated real estate development organization that boasts market-leading divisions including commercial real estate, multifamily property management and general contracting. With a portfolio of over 25,000 apartments and 2 million square feet of retail and office that have been owned, managed and developed, The Breeden Company is one of the premier real estate development firms in the country. Breeden Realty is one of the top commercial real estate firms in Virginia (Virginia Business, 2021); Breeden Property Management is one of the top multifamily property management firms in the country (Multi-Housing News, 2021); Breeden Construction, the much-acclaimed multifamily general contractor for numerous third-party clients, is one of the top multifamily builders in the country (Multi-Housing News, 2020). For more information regarding The Breeden Company, visit www.thebreedencompany.com.