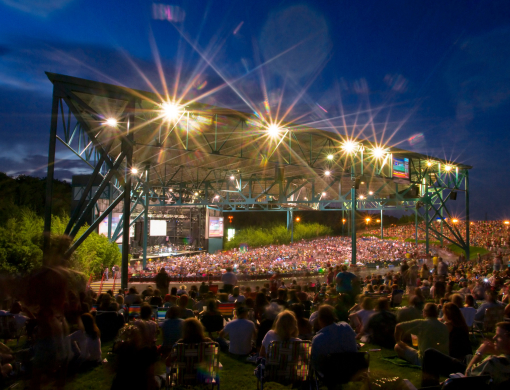 Added on September 13, 2023 by Amanda Duncan to
Chamber News
Celebrating Virginia Beach's Military Heroes
On September 7, we spent the afternoon celebrating Virginia Beach's military heroes at our Military Recognition Reception. Our keynote speaker, Rear Admiral Charles "Chip" Rock (retired) addressed the room of over 50 military heroes, their families, friends and the business community.  He provided words of wisdom and appreciation by saying, "Thank you for setting the standard of excellence both in and outside of the uniform. Our military is in good hands with your leadership and expertise."
We would like to congratulate all of our Military Recognition Reception honorees and thank them for their great service to our country.
Congratulations to:
PS1/E-6 Daravy Sabarillo
PS2 Shimin Pan
EOD2/E5 Bradley Brown
ET2 Donte Walker
LS1 Brayden Mandarino
LS1 Destinee Batista
LS2 Dustin Patterson
LS2 Camilo Villanueva
CSSN Iyanna Motley
Petty Officer First Class Brian Whittington
Petty Officer First Class Jasmine Lee
Personnel Specialist First Class Petty Officer Jennifer Griffin
Yeoman Second Class Petty Office Austin Ford
Yeoman Second Class Petty Officer Ricardo Ochoasolache
Hospital Corpsman Second Class Petty Officer Alexandria Agudelo
Petty Officer Third Class Deiondre Howard
Personnel Specialist Third Class Petty Officer Jose Padilla
Yeoman Seaman Apprentice Alicia Skipper
BM1 Larry Stewart
HM1 Georigiy Bondarchuk
HM2 Gaea Dagan
HM2 Isabella Fleeman
HM2 Quinn Harris
HM2 Valerie Delgado
HM3 Linda McKinney
HN Kaleb Garrison
GM1 Justin Barrett
YN1 Alicia Williams
YN1 Clarisse Luna
YN2 Shaunte Manuel
YN2 Olivia Hawkins
YN2 Nicholas Woolard
YN3 Joy Combs
GM2 Kacee Parker
PSSR Cameron Hall
BM1 Allen Jen
BM2 LANE PARKER
BM3 Jasmine Hill
BM3 Cameron Ellison
BM Javon Mellington
CS2 Desirae Sterling
SN Megan Height
MST1 Alexis Reeves
IT1 Seth Murphy
IT2 Nicholas Carpenter
Seaman Avaryanna Dusek
YNSN Felix Escamilla
GM1 Ronnie Hornsby
Lance Corporal Jacob James Sartain
Corporal Jayme Wright
A special thank you goes out to our sponsors and those who joined us in celebrating Virginia Beach's military heroes. We are also very appreciative of Ron Lewis and Mike Camden for playing such an important role in the event.
Series Presenting Military Program Partner: Navy Mutual
Bronze Military Program Partner: ADP, ECPI University, Hampton Roads Workforce Council, Troy University
Bronze Sponsor: The Barry Robinson Center
City Sponsor: City of Virginia Beach
Mark your calendar for our Military Citizen of the Year Awards on October 13, at The Westin Virginia Beach Town Center where we will honor the individuals who have gone above and beyond their normal act of duty presenting one honoree with the Samuel T. Northern Military Citizen of the Year award.
Then, be sure to visit the Hampton Roads Chamber to see other upcoming events and find more event recaps in Chamber News.