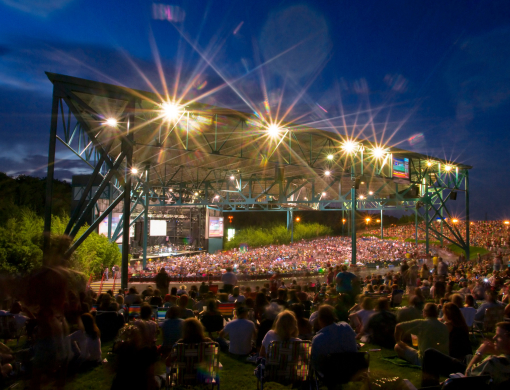 Added on June 28, 2023 by Lauren Roberts Carter to
Chamber News
Designing a Thriving Ecosystem for Innovation and Entrepreneurship
Challenges and Opportunities in Hampton Roads
"The ability to grow our business within our community is unparalleled," said panelist Katy Schuck, Co-Founder of Reelist.  This concept of business growth for entrepreneurs and start-ups was certainly a theme of our "Designing a Thriving Ecosystem for Innovation and Entrepreneurship: Challenges and Opportunities in Hampton Roads" event which took place in partnership with Old Dominion University's Strome College of Business.
During the event, we discussed the region's entrepreneurial ecosystem and how strong our community is positioned for businesses. Paul Nolde, Managing Director of 757 Collab and Lighthouse Labs shared, "Hampton Roads has all the assets. We are well positioned." We learned just some of the many ways that our region is working together to further grow our entrepreneurial ecosystem as our panelists shared their experiences and expertise.
But we also dug deep and discussed the challenges within our entrepreneurial ecosystem. From access to capital to challenges with resources, and addressing identified gaps, we discussed tactical solutions that are currently in the works. It was said about our entrepreneurial ecosystem that, "People are there. Resources are there, but more connections are needed." Other challenges consisted in the areas of business scaling, gaps and even in education.
In closing, the event reiterated how far Hampton Roads has come in regards to building a thriving entrepreneurial ecosystem. But it also shined a light on some challenges that we need to overcome. We are optimistic that the leaders within these spaces will continue to work together to face these challenges head-on and make meaningful positive impact for entrepreneurs across Hampton Roads.
We want to thank our phenomenal panelists, Blair Durham Co-Founder and President of Black BRAND, Paul Nolde, Executive Director of 757Collab and Lighthouse Labs, Dr. Angela Randolph, Professor at Babson College and Katy Schuck, Co-Founder of Reelist, along with our moderator, Jennifer Vaziralli, a Lecturer at ODU.
We give our gratitude to Atlantic Union Bank for their sponsorship of this impactful series along with Cox Communications for being a Member Spotlight Sponsor today.
To gain another perspective from this event, take a moment to read Tim Ryan of Innovate Hampton Roads' article on his takeaways.
Visit the Hampton Roads Chamber for upcoming events and more event recaps.