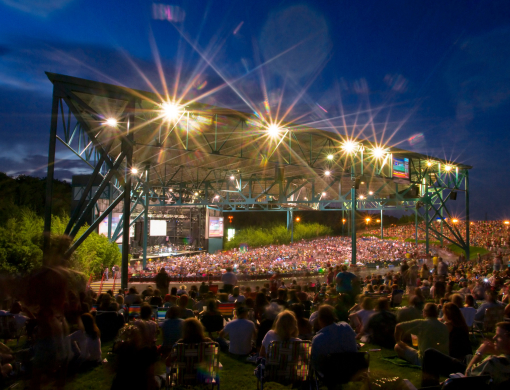 Growing Your Creativity
During our Chamber-Strome Business Series with Old Dominion University's Strome College of Business event, The ROI of Creativity, Artist, Author, and Activist, Noah Scalin, shared how to grow creativity and apply it to doing business. Noah encouraged our members to practice creativity and shared that "creativity is within you." He explained that by being creative every day, you will be able to more easily tap into that part of your mind. Noah spoke about how consistency is key and that one should create a "gym workout around creativity."
The attendees put their minds to work and practiced creativity during this interactive presentation. Members were given paper and pen and were instructed to draw three circles anywhere on the paper. Noah then provided the attendees with a time limit and prompted them to turn those three circles into a work of art. After the activity, attendees shared their work with those around them taking in the creativity within the room. "Recognize the creativity around you and tap into that," he shared. Noah proved that creativity can be put into action through a big plan or a simple two-minute drawing activity. The audience loved this simple yet thought-provoking activity that challenged them to think creativity and not worry about how their art ultimately turned out, showing that the act of the practice was the important part.
Noah encouraged all those in the room to participate in the Creative Sprint, a 30-day creativity challenge he is hosting throughout the month of October. This email-based challenge sends a creativity invoking prompt each day to inboxes that will help you work out your creative muscles.
We would like to thank Noah for sharing his knowledge about creativity with us and we look forward to seeing his creative process come to life at Old Dominion University's Strome College of Business where he is currently serving as their artist in residence. Our appreciation also goes to Atlantic Union Bank for their Presenting Sponsorship of this impactful series along with Cox Communications for being a Member Spotlight Sponsor of today's exceptional event.
Click here to learn more about Noah, his art, and his role as Old Dominion University's Strome College of Business 2023-2024 Artist-In-Residence.
Visit the Hampton Roads Chamber for upcoming events and more event recaps.