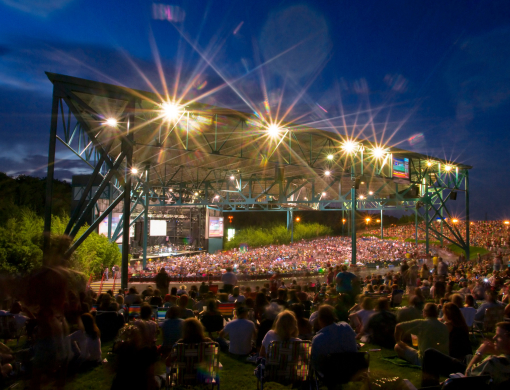 Portsmouth State Of The City 2023
"Portsmouth is winning" Mayor Shannon Glover announced to the ecstatic crowd at the 2023 Portsmouth State of the City event which took place at the new Rivers Casino Portsmouth! The mayor started off the event by giving thanks and recognition to his family, community, city officials, and other business leaders.
In support of the beginning quote, Mayor Glover was excited to share that Portsmouth gained over 1.5 billion dollars in new private capital in the past 6 years. In January of 2023, Rivers Casino Portsmouth opened its doors and created more than 1,200 jobs within the city.  It was shared that the Barbara L. Willis Wellness Center facility also brought in 75 employees and will be providing comprehensive medical services. The exciting news continued with the announcement of the RAISE grant which provided 19.3 million dollars to the Innovation District. It was also announced that both Siemens Gamesa Renewable Energy, Lineage Logistics, Chipotle, and Starbucks have made investments in Portsmouth.
Portsmouth also won when it came to community support. In February of 2023, it was shared that the city participated with Portsmouth Volunteers for the Homeless in the Our Coldest Night of the Year 5K Walk, where 377 walkers in 40 teams showed support. Mayor Glover shared that during this even, participants raised over 41,000 dollars, surpassing the initial goal of 25,000 dollars. The fight against homelessness continued with the mayor's update regarding The Portsmouth Homeless Action Consortium. He shared, "Providers reported a total of 388 beds were available for persons experiencing homelessness in our city. In previous years, we have been able to reduce the average time a person is homeless in Portsmouth from 166 days to 140 days."
During the sold-out event, Mayor Glover recognized two local students for their commitment to excellence. He shared that now-13-year-old, Adriana LoMonaco, organized a community walk to call attention to racial injustice and to ask everyone to love one another. Two years later, he shared, Adriana wrote President Biden a letter congratulating him on his election and not only received a response but also an invitation to join him during his 2023 Hampton Roads visit. The Mayor also recognized G'Von Carr, a 15-year-old football player and entrepreneur. He shared that G'Von was taught how to print apparel and through this newly found passion, created his fabric printing label called Unbroken Confidence. "He spends a lot of time marketing his business while at the same time taking business classes to learn all that he can about starting and running a business," Mayor Glover shared.
Another topic discussed during the Portsmouth State of the City was investments in Portsmouth Police technology. It was shared that with the Flock Safety network, Flock cameras and other vehicle photo technology would be able to recognize license plates as well as allow officers to search by vehicle, type, make, and color. Other police technology investments discussed included: gunshot detection software, speed zone and school zone cameras, citizen's online police reporting system, and business/citizen camera registration, among several others.
The Mayor continued his speech noting, "It has been a season of resilience, growth, and tremendous effort – not only for me, but an inclusive team of public servants spanning municipal government, the community-at-large, and the private sector." He then shared that City Council plans to focus on increasing home ownership and business growth, enhancing access to good-paying jobs and workforce training, and leveraging Portsmouth's strengths to maximize economic development.
Keeping with the theme, Mayor Glover encouraged those in attendance to be the change they want to see in the community. He suggested mentoring a young person, getting involved in a civic league, volunteering on a board of directors for a non-profit, and donating time and materials to community organizations. Noting that education is a lifelong endeavor, the mayor spoke on Portsmouth@Work, which focuses on workforce talent development and the expanding TCC Portsmouth skills training and technical certificate programs.
With workforce development comes growth in the housing market. Mayor Glover shared that according to Relator.com, Portsmouth is the #1 place in the nation for first-time homebuyers. "The number of single-family detached dwellings grew by 2,300. And while overall units grew, owner-occupied units grew by 3,300, and as a share of city-wide housing stock grew by 2%," Mayor Glover shared addressing the Portsmouth housing market.
Other topics discussed during the event included the Portsmouth City Public Schools budget, Portsmouth City FY2024 proposals, The Capital Improvement Program, growth in restaurant and sales tax collection, and a rise in city credit rating.
We want to thank Mayor Shannon Glover for sharing community accomplishments, city updates, and business growth with our room full of regional supporters.
We also want to thank all of the Portsmouth State of the City Sponsors:
Series Presenting Sponsor: TowneBank
Host Sponsor: Rivers Casino Portsmouth
Series Building the Future Sponsor: The Franklin Johnston Group
Series Platinum Sponsors: Bon Secours Hampton Roads, United Way of South Hampton Roads, Chartway Credit Union
Series Silver Sponsors: ABNB Federal Credit Union, BayPort Credit Union, Dominion Energy, GEICO, Hampton Roads Workforce Council, Langley Federal Credit Union, Rivers Casino Portsmouth, Sentara Healthcare/ Optima Health, Verizon
Media Series Sponsors: WTKR News 3, Stellar Exposures, Virginia Business
AV Sponsor: Stage Right Production
Visit the Hampton Roads Chamber for upcoming events and more event recaps.