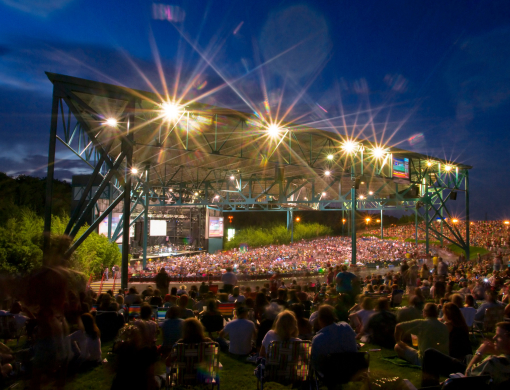 Added on June 1, 2023 by Bob McKenna & Bryan K. Stephens to
Chamber News
The Benefits of Joining a Chamber of Commerce for Businesses
In today's dynamic business landscape, organizations should constantly seek avenues to enhance their growth, expand their networks, and gain a competitive edge.  One powerful resource that often remains untapped is joining a local or regional Chamber of Commerce. These influential organizations bring together diverse businesses, fostering collaboration and providing a range of benefits that can prove instrumental in driving success. This op-ed explores the invaluable advantages that businesses can gain from joining a Chamber of Commerce.
Networking Opportunities: A Chamber of Commerce serves as a hub for businesses, enabling them to connect and forge relationships with like-minded professionals, industry leaders, and potential clients. Networking events, seminars, and workshops organized by the Chamber provide a platform for exchanging ideas, exploring partnerships, and expanding customer bases. Through regular interaction, businesses gain access to a vast network of resources, referrals, and support, fostering long-term growth and sustainability.
Advocacy and Representation: Joining a Chamber of Commerce provides businesses with a powerful collective voice in influencing local, state, and even national policies. Chambers actively advocate for the interests of their members, promoting pro-business initiatives, and addressing challenges faced by the community. By joining forces with fellow business owners, organizations can effectively shape public opinion, influence legislation, and participate in decision-making processes that impact their industry.
Business Promotion and Visibility: Chambers of Commerce offer a multitude of opportunities for businesses to enhance their visibility and market presence. Through chamber directories, websites, newsletters, and social media platforms, members gain exposure to a wider audience, including potential customers, investors, and partners. Additionally, chambers often organize business to business expos providing businesses with a platform to exhibit their products and services, attracting new customers and generating leads.
Access to Resources and Expertise: Chambers of Commerce are treasure troves of knowledge, expertise, and resources. They offer valuable tools and resources, such as business guides, market research, industry reports, and training programs. These resources empower businesses with the latest information, trends, and best practices, enabling them to make informed decisions, improve operations, and stay ahead in their respective industries. Furthermore, chambers frequently host educational seminars, workshops, and leadership development programs, nurturing the professional development of their members.
Community Engagement and Support: Being a member of a Chamber of Commerce enables businesses to actively engage with their local community. Chambers often spearhead initiatives and events that promote economic development, social causes, and philanthropy. By participating in community-oriented projects, businesses build goodwill, strengthen their reputation, and establish themselves as responsible corporate citizens. Moreover, the support and camaraderie gained from the Chamber and fellow members during challenging times can prove invaluable in navigating unforeseen circumstances or crises.
Joining a Chamber of Commerce offers businesses a multitude of benefits that can significantly impact their growth, profitability, and sustainability. The networking opportunities, advocacy and representation, business promotion, access to resources, and community engagement that chambers provide can prove transformative for organizations of all sizes and industries. By becoming an active member of a Chamber of Commerce, businesses position themselves at the forefront of their local business community, gaining a competitive edge and unlocking endless possibilities for success.
Co-Authored By:
Bob McKenna, President & CEO of the Virginia Peninsula Chamber
Bryan K. Stephens, President & CEO of the Hampton Roads Chamber
Pictured Left to Right: Bob McKenna and Bryan K. Stephens